Manchester United fans have been waiting impatiently for an injury update on Bruno Fernandes.
The Portuguese midfielder was substituted during Sunday's FA Cup semi-final win over Brighton and he was pictured relaxing at home with an ice pack on his ankle.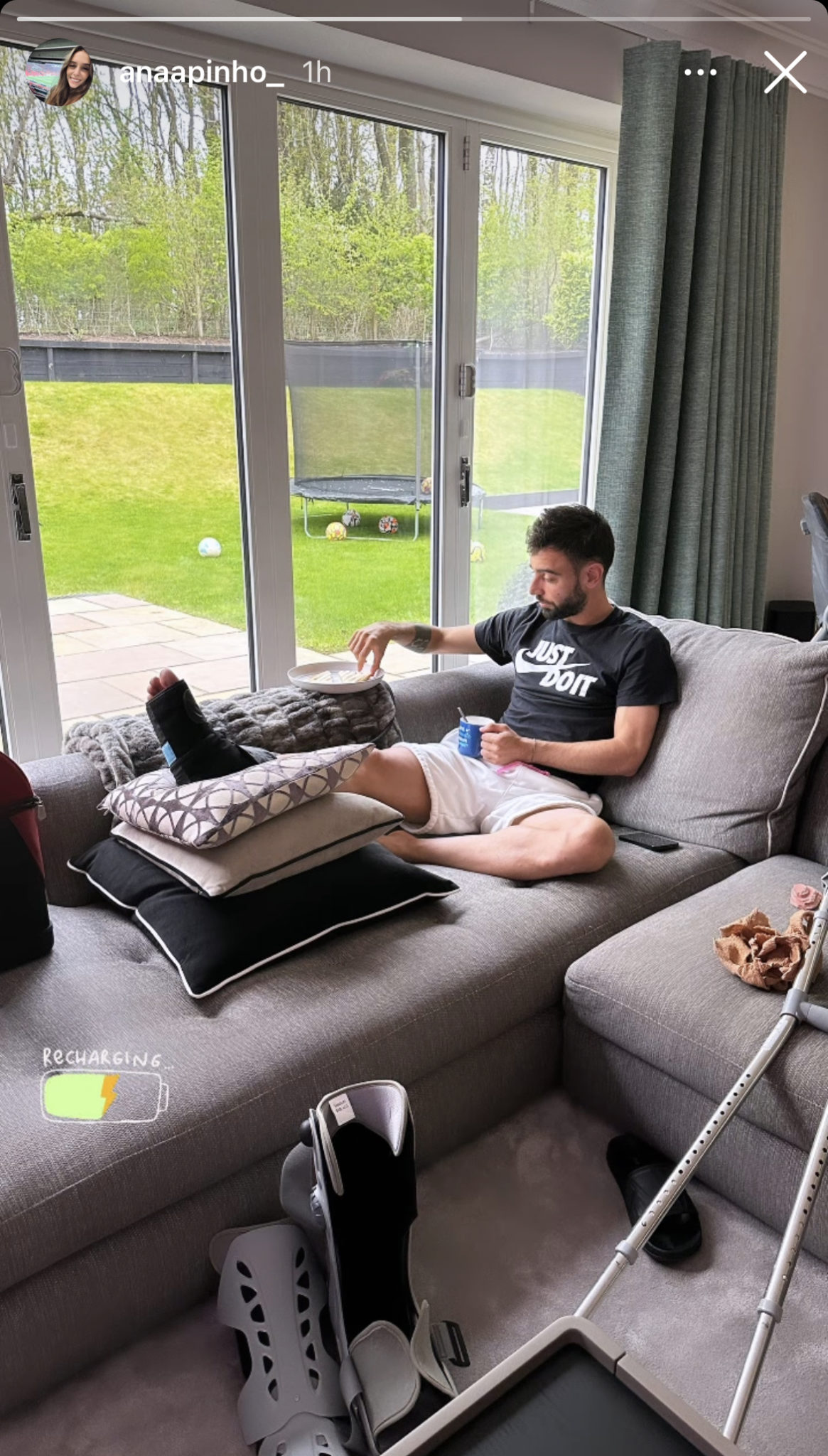 While Erik ten Hag says Fernandes is likely to be a doubt for the Tottenham game, the manager gives some hope that the injury is not as bad as first feared.
Speaking to reporters on Wednesday, Ten Hag said (via The Athletic): "We have to see how Bruno Fernandes is. We don't know yet, he is a question mark."
⏳ Bruno Fernandes

Erik ten Hag says the fitness of their midfielder ahead of the Tottenham game is still a "question mark" 🔴 pic.twitter.com/reZgilasY7

— Football Daily (@footballdaily) April 26, 2023
Footage courtesy of MUTV
Ten Hag added that there are no other additional injuries bar Fernandes to worry about ahead of the trip to Tottenham.
United could move nine points clear of Tottenham in the table with a win tomorrow night. That would be a huge boost to our top four chances.
Get the most important Manchester United news, opinion, interviews and exclusive features with the Stretty Newsletter – Ad Free! Kick off your afternoon with the Stretty News verdict on all matters Manchester United.