David de Gea has revealed his 'love' for Manchester United team-mate Casemiro after being called a 'd*******' by the Brazil international.
Firstly, we are sure that Casemiro meant it as a term of endearment, which is why De Gea took it all in good nature.
Both players have been key this season under Erik ten Hag as United look to close in a top four finish after winning the Carabao Cup in February.
The Reds are also still competing in the Europe League and FA Cup, with big games coming in both competitions this week.
However, it appears that Casemiro and De Gea are sticking quite a bond.
De Gea took to Instagram to share a message his Brazilian team left in the United dressing room over the weekend.
One of his autograph cards had been vandalised by Casemiro, with the message: "I love you d*******,' in Spanish (via The Mirror).
De Gea responded by captioning his story: "Love you too bro," with a heart and laughing emoji.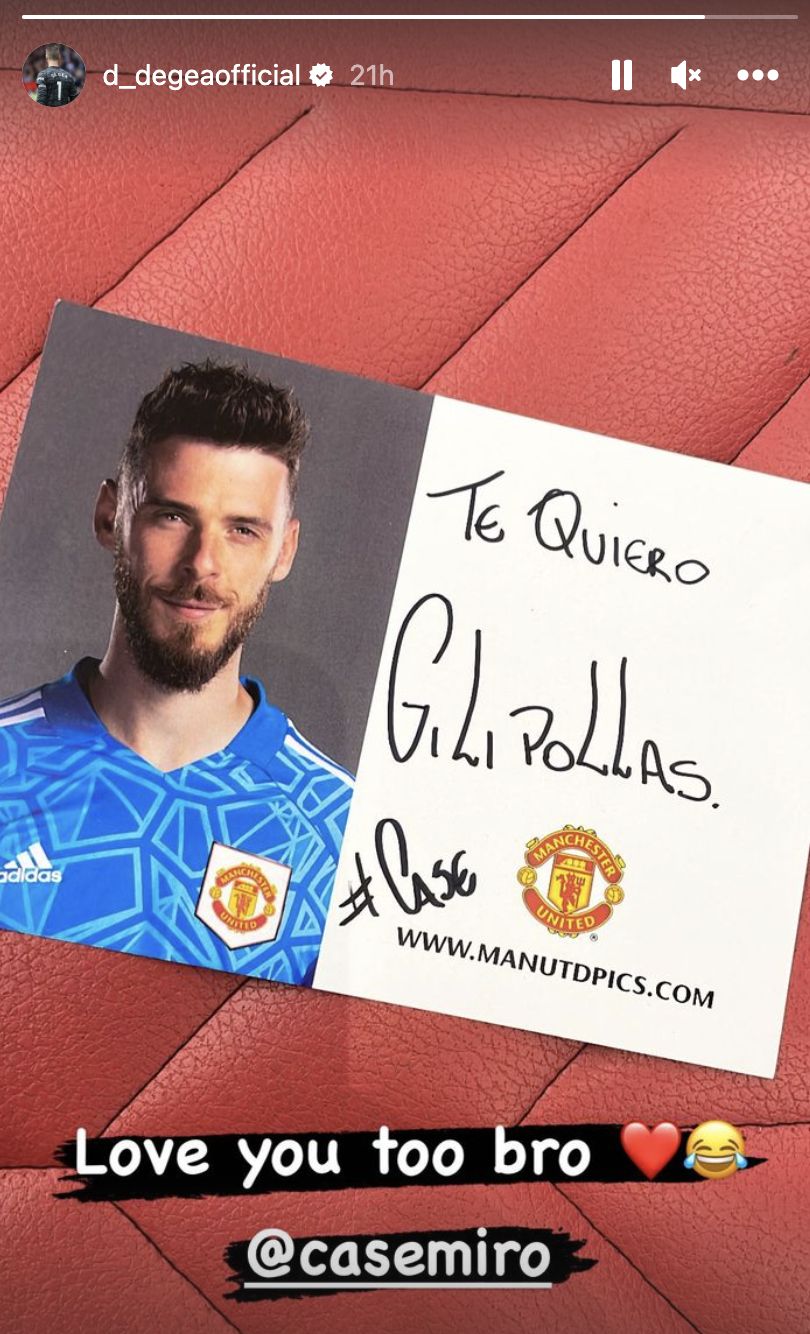 We can only imagine what pranks these players are keeping to themselves. Although, we only have to wait for the autobiographies to start rolling out!
Get the most important Manchester United news, opinion, interviews and exclusive features with the Stretty Newsletter – Ad Free! Kick off your afternoon with the Stretty News verdict on all matters Manchester United.