Christian Eriksen has not featured for Manchester United since the end of January but the Danish international could be closing in on a return after he posted a positive injury update on social media.
Eriksen's injury was a huge setback for United, with the former Tottenham star forging a strong partnership alongside Casemiro at the heart of the midfield.
A poor tackle by Andy Carroll, the former Liverpool striker, meant that he was forced to the sidelines for a lengthy period but there is now light at the end of the tunnel.
Eriksen took to Instagram to showcase the progress he has made over the last two months, with three photos highlighting the transition from a protective boot to football boots.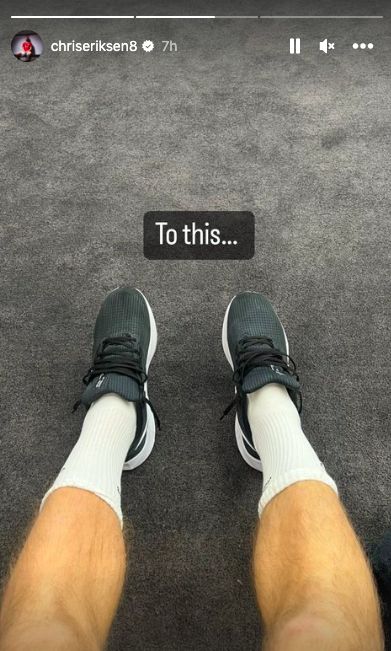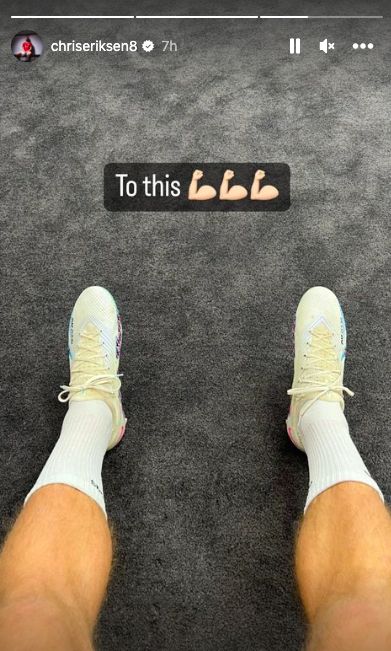 Earlier this month, manager Erik ten Hag also provided a positive update on Eriksen's fitness, dismissing fears that the midfielder could miss the rest of the season.
SN's verdict…
At the time of his injury, a three-month spell on the sidelines was suggested and with two thirds of that timeline passed, it does feel like he is edging ever closer to a full return.
Eriksen's importance to the side cannot be understated – United's ball retention is immediately improved when he's playing and that has been obvious in his absence.
Marcel Sabitzer, the Austria international, has done well after joining the club just 24 hours after Eriksen's diagnosis was made public.
He is, however, expected to return to Bayern Munich at the end of this season and Ten Hag will be keen to continue using Eriksen as part of a long-term play.
Hopefully, Eriksen's recovery continues to go according to plan and perhaps he could feature on the other side of this month's international break.