Manchester United will make the trip to Wembley for the second time this season when they take on Brighton and Hove Albion in the FA Cup semi-finals in April.
The Red Devils saw out a 3-1 win in a fiery clash with Fulham at Old Trafford yesterday, in which the away side were dealt three red cards from referee Chris Kavanagh.
United have already tasted success at Wembley just four weeks ago; they defeated Newcastle in the Carabao Cup final to end a six-year trophy drought in front of thousands of the faithful travelling Reds in London. They will be hoping for a repeat if they make the FA Cup final, which is set for June 3.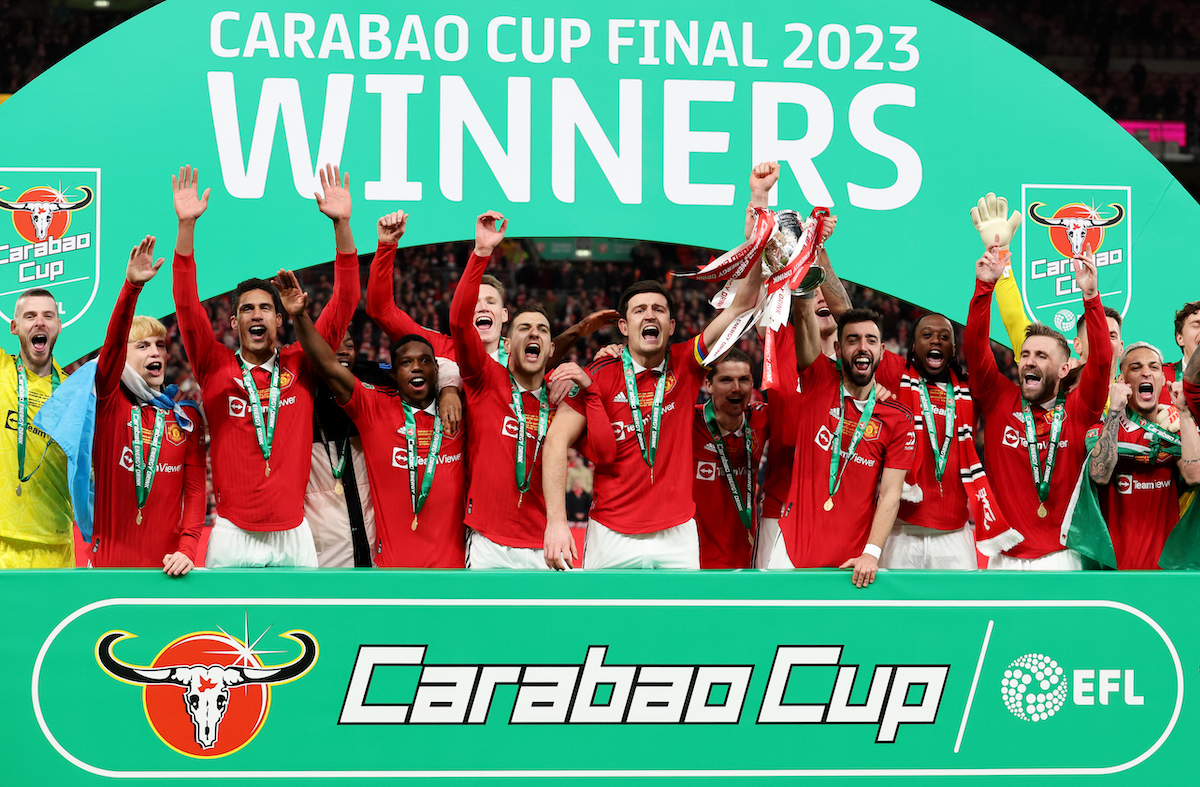 Applying for semi-final tickets
Today, the club shared that United will have an allocation of 34,000 tickets. Applications will open this Friday, March 23 until 9am the following Wednesday, March 29 and will be accepted from the following:
1. Season Ticket holders who have purchased all home cup matches.
2. Executive Club members.
3. Season Ticket holders that have purchased all FA Cup games.
4. Cup Season Ticket holders
– With priority being given to groups 1 and 2, then group 3 followed by group 4.
Best of luck to all Reds!