Manchester United's David de Gea and Bruno Fernandes have weighed in on the significance of today's clash against Liverpool, and why it remains the biggest fixture in English football. 
The two senior figures have plenty of experience lining up against the Merseyside club, especially the Spaniard, though the past few years have not been too kind to United.
The Red Devils are seeking their first win at Anfield since 2016, as well as their first goal at the ground since 2019. They head into the game as the more in-form side on paper, though such matters mean very little in such a heated rivalry.
Still, the belief has likely never been higher amongst the Old Trafford faithful that today could be the day to witness a triumphant result. The prospect of a league double is also on the cards, as the reverse fixture ended 2-1 in United's favour.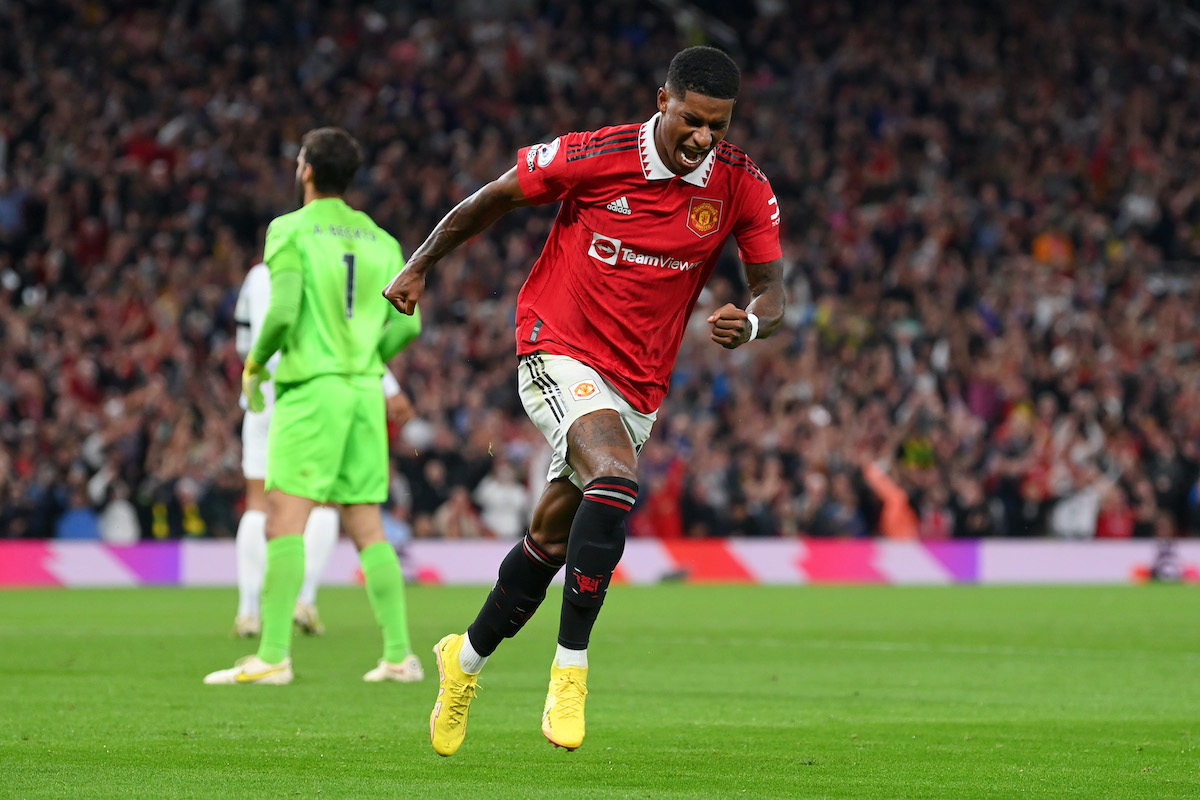 Reds preview rivalry clash
Speaking to MUTV via the club website, De Gea and Fernandes previewed today's fixture. Kick-off is at 4.30pm.
"There's another big game on the horizon as we visit Liverpool on Sunday. I know the manager is keen to take things game by game, but is this one you look at in the calendar at the start of the season as players?"
De Gea: "It's always a special game, to play at Anfield against Liverpool. It's always nice. But I think again it's just three points, the same as other games. It's going to be a tough game for sure. Playing at Anfield is always very difficult, but we have confidence and we'll take that confidence to the next games, go game-by-game and we can see another big game on Sunday."
"You're both overseas players – to an overseas audience, do you think this is still the biggest fixture in English football?"
Fernandes: "Yeah, obviously in Portugal it's probably the biggest game that they see in the Premier League. I think everyone knows worldwide the importance of this game. I think one year ago, or two years ago, when we played them it was one of the games with the most streaming [viewers] on television, I remember that. We know how important it is also for our fanbase and we are together with them because it's really important for us. Whatever is important for the club and for the fans, it is important in the same way for us. We want to win that game but as David said, it's really important for us to understand that these kind of games are really special but they don't give us more than three points."
"David, the reverse fixture saw us beat Liverpool 2-1 in August for our first win under Erik. How crucial do you think that was in terms of the season as a whole?"
De Gea: "Yeah, it was a great game. I think we played really, really well and controlled the game. We didn't concede many chances. Playing at home is great and the fans against Liverpool: it was a special day. Let's try, of course [this time] it's at Anfield, we don't play at Old Trafford, but it's a nice place to go and play your football and enjoy it. The away fans are always amazing and it's a good time to play them so let's go with everything and try to win the game."
"Bruno, David mentioned the fans there: how big would it be for us to get that win in front of those travelling supporters at Anfield on Sunday?" 

Fernandes: "As I said, we know how important these kind of games are for our fanbase and as important as it is for them, it is for us in the same way, because we want to give them as much joy as we can, as much happiness as we can. Happiness and joy is winning games, so winning at Anfield: we know what that will mean to our fanbase. We will do everything that we can to get the three points in that game."