Casemiro has reflected on making the switch from Real Madrid to Manchester United, having just lifted his first trophy with the Red Devils.
The Brazilian is one of the most decorated players in world football after spending nine years with European heavyweights Real. He completed a move to the Red Devils last summer and has since been classed as one of the best United signings post-Sir Alex Ferguson.
Erik ten Hag described Casemiro as "the cement between the stones" – and he's proved to be exactly that, and then some. He has become irreplaceable at the heart of United's midfield and has been a catalyst in the current resurgence happening at Old Trafford. The impact he has on every single game is invaluable.
Yesterday, he headed home to open the scoring in the Carabao Cup final during the Reds' bid to end their six-year trophy drought. Marcus Rashford then doubled the lead just six minutes later to secure a triumphant and memorable victory over Newcastle United.
Casemiro reflects on Carabao Cup success
Post-match, he opened the lid on his in-game mentality and how it feels to have lifted his 21st career trophy.
Speaking via the United club website, he said: "People who already know me understand I go after the ball as if it's a plate of food. This is my character, that didn't happen because it was a final or whatever. I attack every ball as if it was the last one.
"I celebrate like this because I'm enjoying it here. I left a great club, came to England and people wondered why. Moments like these are the answer. We all know this is only the beginning, but it doesn't mean we can't be happy. It's one more trophy for me and I always welcome it, regardless of the competition.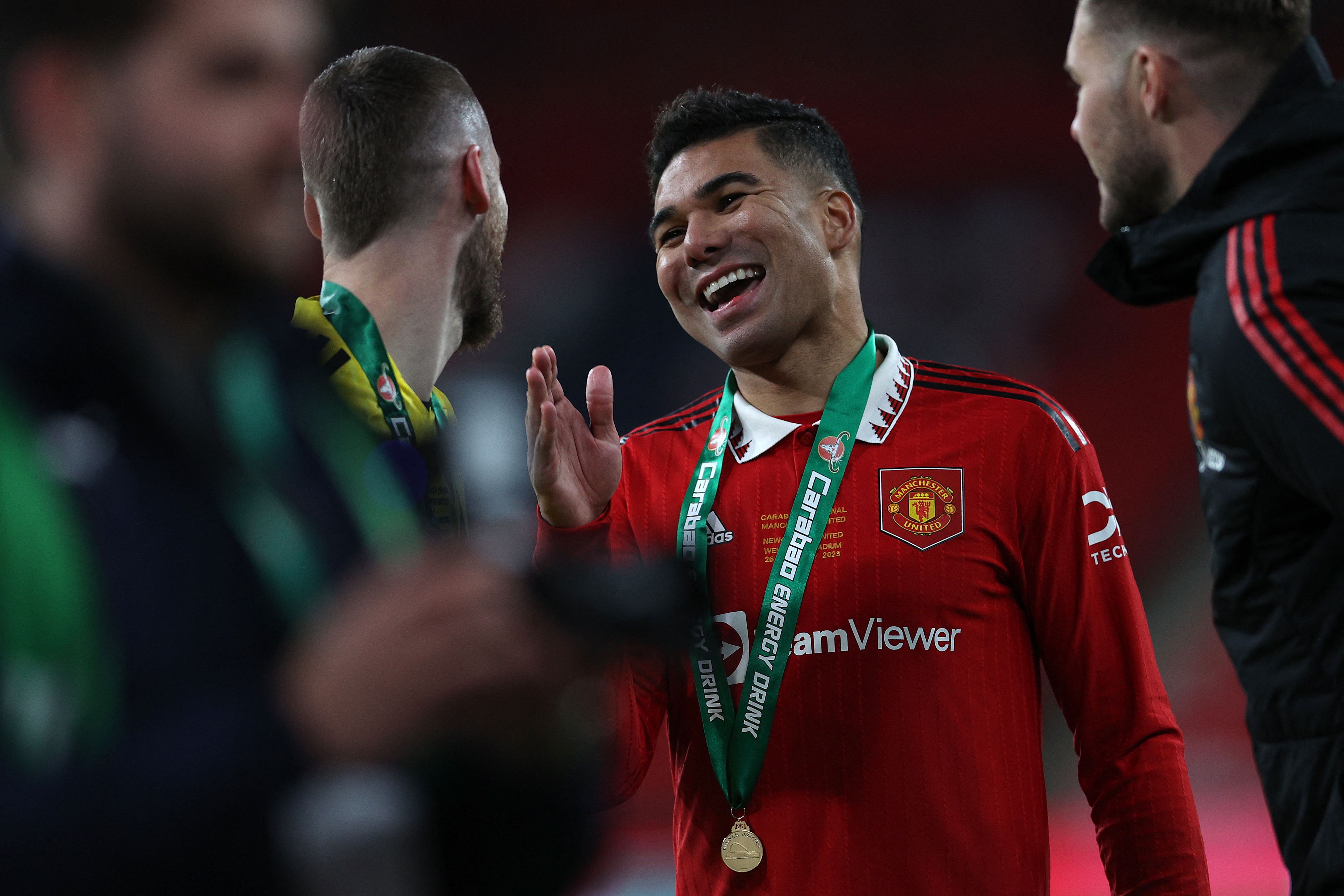 "We're growing and gaining respect in this country, but it's early days and we have to keep improving. We can't hide there are teams ahead of us like Manchester City and Arsenal. We have to deal with this reality, but we're understanding our manager's philosophy and we will keep growing. My history has always been about winning since I was a kid, so here it isn't any different. I'm here to help my teammates and Manchester United."