Raphael Varane has suggested that winning trophies when a club is going through a resurgence means more than lifting them season after season. 
The Frenchman is one of the most decorated players in world football, which is largely due to his 10-year stint at European heavyweights Real Madrid. Throughout his time in Spain, he won three La Liga titles, four Champions Leagues, four Club World Cups, three Supercopa de Espanas, three Super Cups and a Copa del Rey.
Outside of club action, he became a world champion in 2018 when Les Bleus lifted the lucrative World Cup in Russia.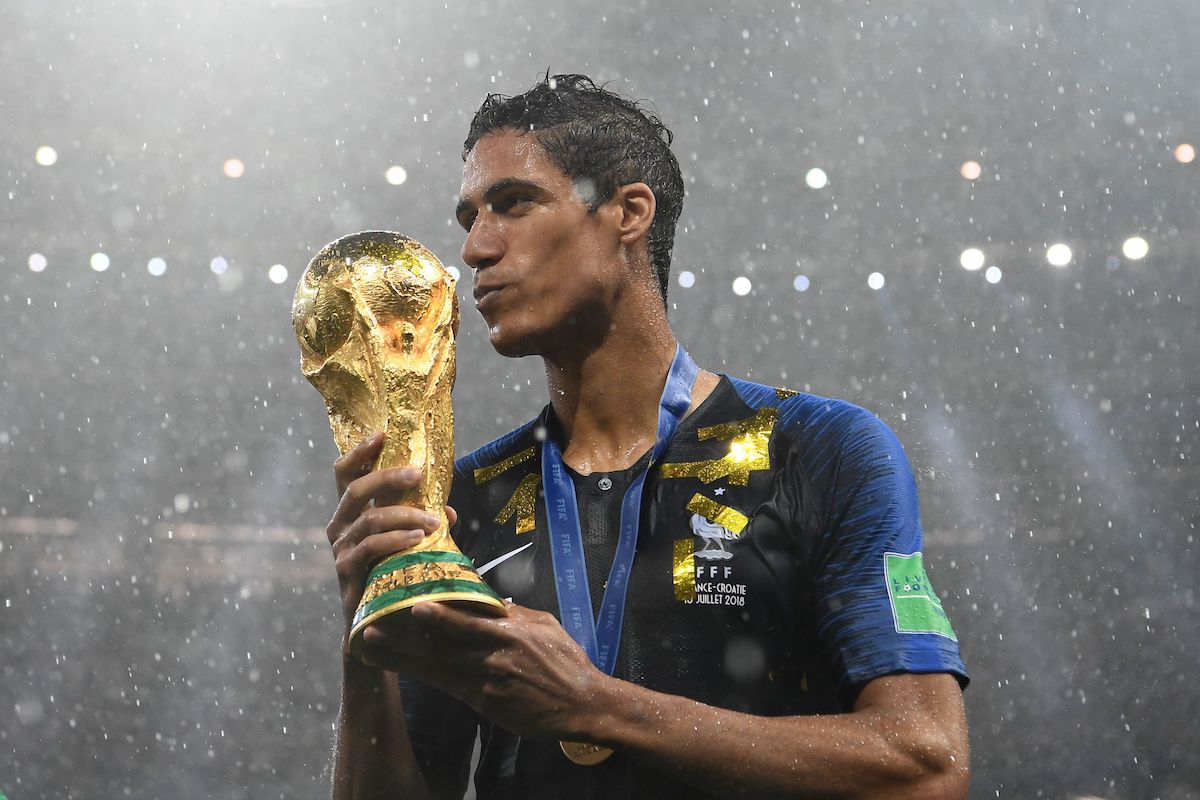 He is yet to add to his sensational honours list since joining the Red Devils, though today provides a chance to change that. Varane will likely be named in the starting line-up as Manchester United take on Newcastle United in the Carabao Cup final at Wembley.
After an outstanding first half of the season under Erik ten Hag, supporters feel as though today is the day to end the six-year trophy drought, and it would be an excellent testament to the job the manager has done since taking over last summer.
Varane explains mentality behind ongoing success
Varane said via Manchester Evening News: "When it's special, like a final, you feel different from the moment you wake up in the morning. You feel the atmosphere change. But that gives you energy – because it's natural that when you're scared you run faster!
"Honestly, it's better when you're going up. When you are on the top the only thing that can change is to disappoint. You can't do anything better because you're already there.
When you can grow with the club and the team, that's a great feeling. With Madrid, my best memories were when we were climbing and on the journey rather than the arrival.
"I was speaking with Sergio Ramos about it in Madrid, and when we start winning, we won a lot – but before that, it was the same. We went years without at Madrid, it was a very long time, and when we won it changed not the mentality, but the belief. When you win you start to think 'okay, we did it, so now we can do it again.' It's about the winning mentality and when you start to win you just want to win and nothing else. It doesn't mean that when you aren't winning you don't want to. But you do believe more that it is possible and sometimes you need a bit of luck as well. And when you are more confident you bring the luck with you. It's a positive cycle.
"I think my first game this season against Liverpool, before the game I spoke with my teammates in defence and I said okay, we can celebrate every game, every tackle, every good action and create something and since this first game, we are doing it every game.
"So it's very positive and we can feel the energy and the connection with the fans and we have something special here at Old Trafford, so we have to use it because we can lose three nil but with Old Trafford, something can change and we can win every game. Even when we are losing. We have to feel that confidence and that energy we have to use it."