Marcus Rashford has sparked concern among Manchester United supporters after hinting at a potential injury issue.
On a near-perfect night for the Red Devils, there is seemingly one prevailing issue that could seriously impact the team in the coming weeks.
Erik ten Hag, who I'm starting to believe is more of a magician with every game that passes, oversaw an emphatic 2-1 victory (4-3 aggregate) at Old Trafford last night against fellow European heavyweights Barcelona.
Every Red on the pitch could have been named Man of the Match. The players' mentality and tenacity to come from behind twice in both legs against the La Liga leaders and ultimately win, showed supporters something they've been yearning for several years.
M16 was bouncing throughout the 90 minutes as the home supporters roared on the Reds with every pass, tackle, shot and challenge. When Antony and Fred netted their goals to secure the win, the decibel levels must have hit a new record.
One negative on a perfect night
There is seemingly one downside to the result though; Rashford went down injured in the closing stages of the game to receive treatment and was substituted off shortly after. The Englishman shared a picture of himself leaving the pitch via his Instagram story, with the caption hinting at a possible injury.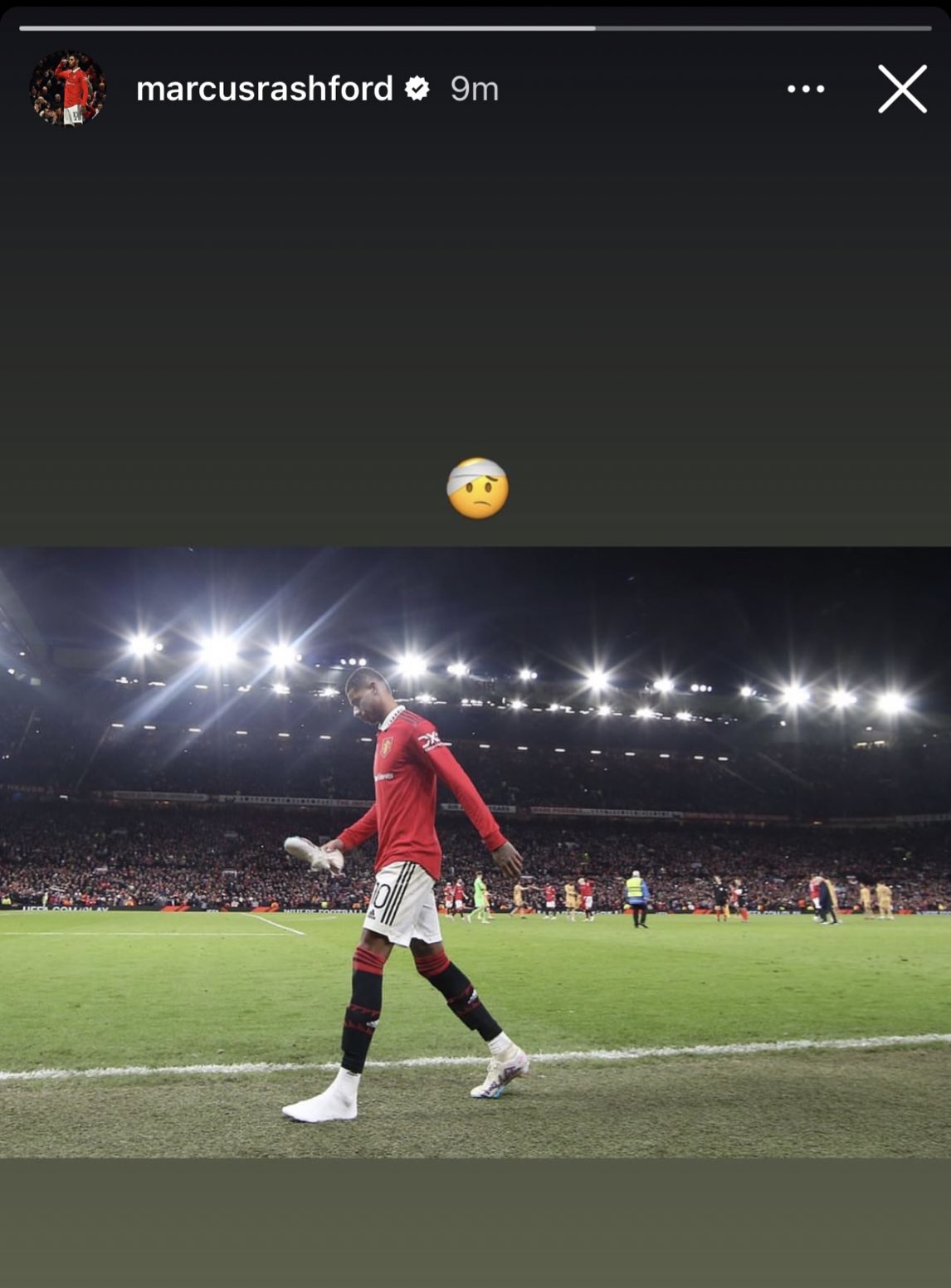 Rashford has undoubtedly been United's talisman this season; 24 goals, nine assists and countless sensational performances. His contributions have kept the team fighting and in contention through games where they looked to lack a spark –  until he found his moment of magic.
Sunday provides a chance for United to lift their first trophy in almost six years, and it wouldn't feel right if he was not on the pitch after being instrumental in the journey to the final.
Still, nothing is confirmed yet and hopefully, Ten Hag can clear the air soon regarding the No.10's fitness conditions.