The Scandinavian Supporters' Group have had their say on who they want to complete a takeover of the club.
It's early days yet and we can expect more polls like this in the coming weeks, but that will depend on phase two of the potential takeover.
This is known as the biggest official United supporters' group from outside the UK and their survey was conducted with a sample size of 6,000 people.
A huge 82% of the votes went to Sir Jim Ratcliffe, while Sjeik Jassim bin Hamad Al Thani got 14%.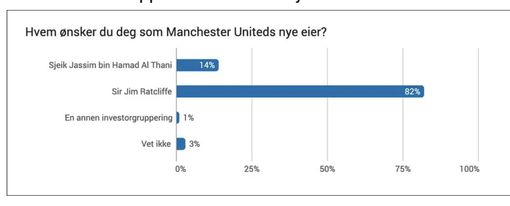 Get the most important Manchester United news, opinion, interviews and exclusive features with the Stretty Newsletter – Ad Free! Kick off your afternoon with the Stretty News verdict on all matters Manchester United.