Since the arrival of former Ajax manager Erik ten Hag, Manchester United has rediscovered the form that we have come to expect from a top-six Premier League club, albeit without returning to the heights of the Sir Alex Ferguson era.
The Dutchman has quickly stamped his mark on the club, with arrivals such as Casemiro helping to steady what was previously a sinking ship and send it sailing towards success once again.
The question is, how far can Ten Hag take Manchester United?
Top four and beyond for Ten Hag's Manchester United?
The main goal for this Manchester United side should be to secure a top-four place and, therefore, secure Champions League football. With that, the Red Devils will have the chance to push on even further in a bid to return to their true peak.
When it comes to Manchester United, odds on the Premier League title are at 63/1, with Arsenal leading the chasing pack of Manchester City and Ten Hag's side.
Though they aren't favourites to win the Premier League title this season, Manchester United certainly don't have an impossible job. It is encouraging for fans to see their club amongst the title again, given that it wasn't that long ago when they were 4-0 down to Brentford at half-time. That result, and where United are now, speaks volumes of the job that Ten Hag has done so far.
Is Casemiro the key?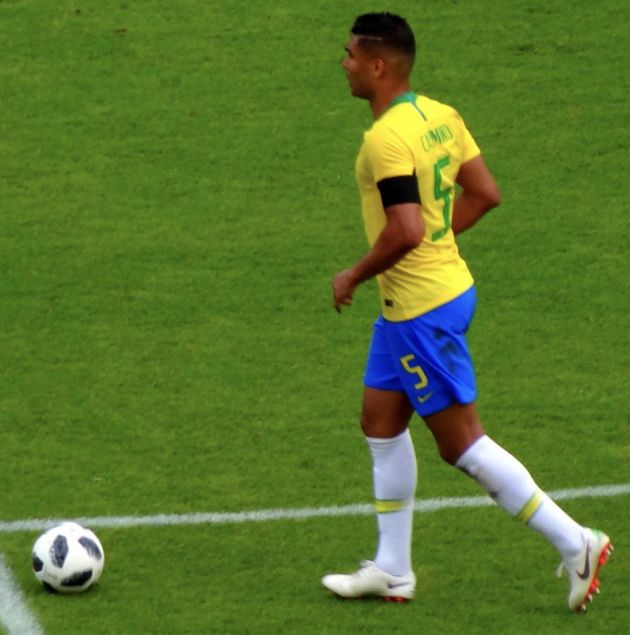 Looking back at the most successful sides in football, certain elements become a constant feature. And one of those elements is a solid, consistent defensive midfielder. For Jurgen Klopp and Liverpool, this was Fabinho for many years. For Pep Guardiola and Manchester City, this was Fernandinho and is currently Rodri. Meanwhile, for Ten Hag and Manchester United, this is Casemiro.
Arriving from Real Madrid this summer as a serial winner, many may have chalked Casemiro down as a player past his best, but that has been far from being the case. He has arguably been United's most important player. Without him, they are just not the same.
If the three-time Champions League winner can remain fit, then Manchester United stand every chance of securing silverware, whether that be this season or in the next couple of years.
Far from finished
There are a lot of positives to take from Ten Hag's time at Old Trafford so far, but it is important to remember that this Manchester United side is far from the finished article. Ten Hag inherited a difficult project when taking over, and he knew that coming into the job.
He has made that project look far simpler than it is so far, too, and this summer should only accelerate the completion of this project even more. The fact is, for the first time in a long time, Manchester United look like a club with a plan for the present and the future.