Manchester United have the support of Paris Saint-Germain star Danilo Pereira ahead of the Carabao Cup final against Newcastle later this month.
The Red Devils reached the Carabao Cup final with a 5-0 aggregate win over Nottingham Forest in the semi-final. In the first leg, Erik ten Hag's side came away from the City Ground with a 3-0 win, only to add a further two goals to their tally at Old Trafford last night.
Newcastle are the only club that stand in our way of League Cup success now. It promises to be a tricky encounter, but Ten Hag's side have every reason to believe they can go all the way in the competition.
There's a huge difference in how the two teams can prepare for the final. Newcastle have just three games between now and then, whereas we've got seven! The Reds are the only top-flight side still in all competitions including the FA Cup, Europa League and this season's fight for a top four place in the Premier League.
Meanwhile, Bruno Fernandes will be thinking about winning his first trophy since signing for United in 2020. He played in the Europa League final against Villarreal in 2021 but the less said about that night the better.
PSG defender Danilo Pereira has urged Fernandes to go on and win the Carabao Cup, reaching out to the United star on Instagram to tell him he hopes United go all the way.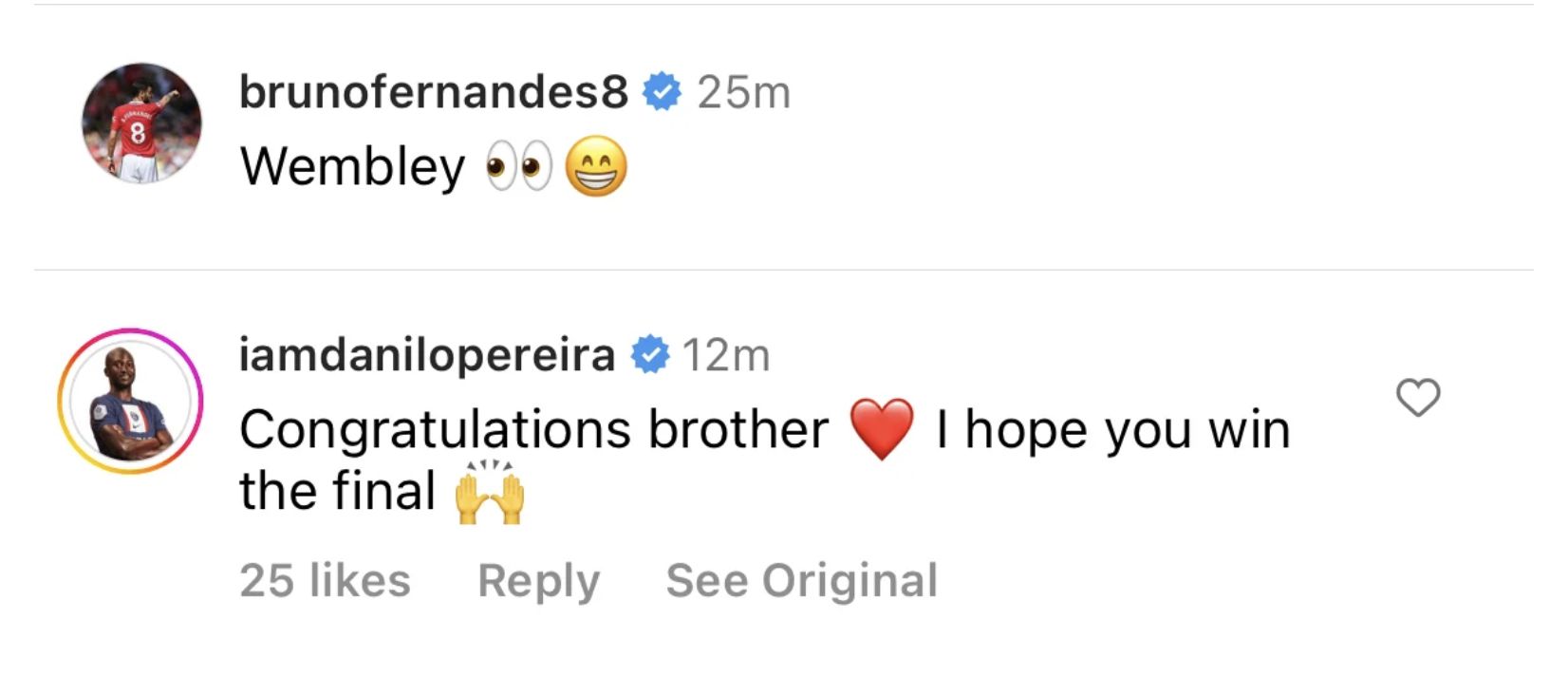 Pereira played against Fernandes in the Primeira Liga but they've seemly kept a good relationship down the years.
The former FC Porto man joined PSG in 2021 and has played a bit-part role this season.