Bruno Fernandes has been one of the most consistent players for his nation at the 2022 World Cup and deserves to be rewarded for his outstanding form. 
To help his case, Portugal would ideally qualify through to the semi-finals, which they are currently favourites to do as they face underdogs Morocco in the quarter-final. They also thrashed Switzerland, a team with a lot of quality across the pitch, 6-1 in the Round of 16.
Here are my three reasons why our Portuguese Magnifico should pick up the Golden Ball:
1. Sofascore rating
The 28-year-old is currently the highest-rated player of the tournament. His average rating is 8.43 across the three matches he played, having achieved 8.4, 8.8 and 8.1. He has made all three Team of the Weeks and has returned at least one goal contribution in each game. The only time he did not feature was against South Korea, and Portugal lost 2-1.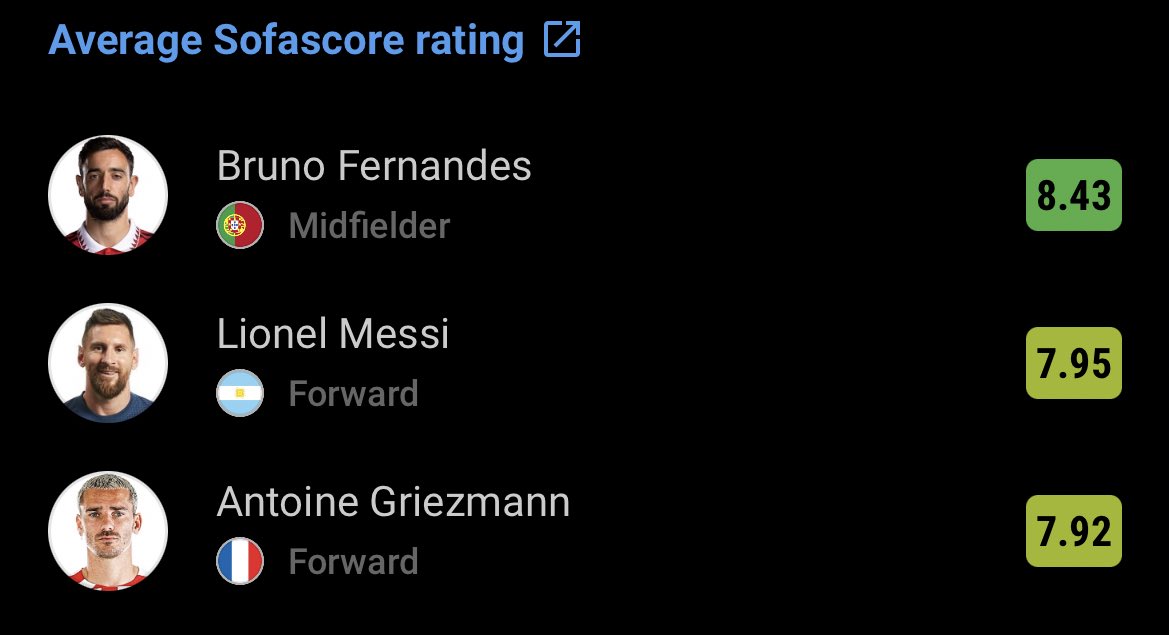 2. Goals + Assists
Fernandes has racked up five goal contributions so far; two goals and three assists. Against Ghana, he set up two out of Portugal's three goals, and against Uruguay, he, essentially, single-handedly won his side the tie. He scored both goals, one of which was a penalty that he won and converted.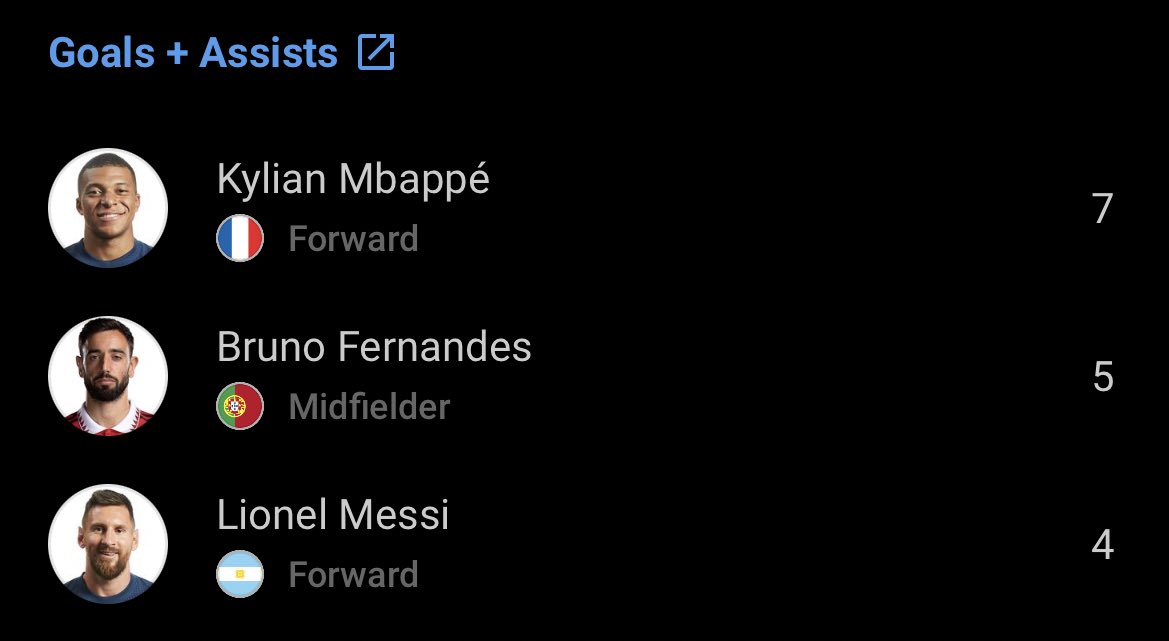 The midfielder is joint-top of the list for assists, along with Harry Kane, showing he is one the best in the world for both scoring and creating – something Manchester United fans have known since he joined.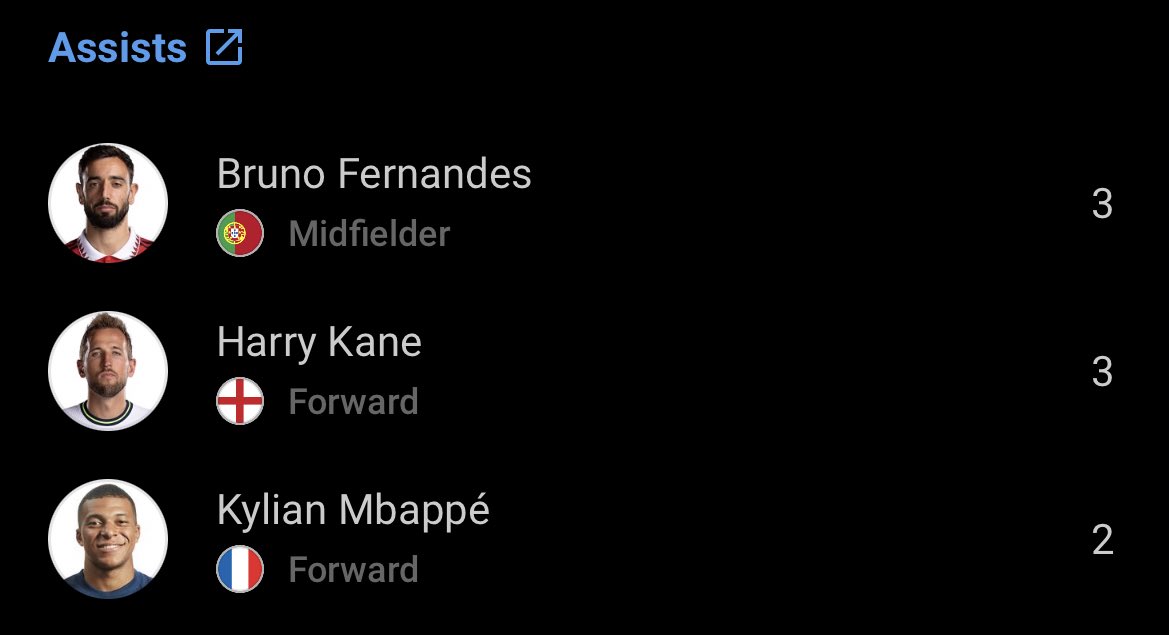 3. Big chances created
United's No.8 sits second in the list of big chances created across the campaign with four, second to France's Antoine Griezmann on five.
This means that even when Portugal cannot find the end product, Fernandes is there to create it, find the pass, have the vision etc. Again, this is something he is renowned for at Old Trafford and an area in which the team's strikers need to improve on – finishing. One example of this is below, Fernandes executes a remarkable pass, but the effort is saved by the opposition's goalkeeper.
That pause by Bruno Fernandes was 🥵 pic.twitter.com/Q7vY1TjqPl

— َ (@FernandesZone) December 7, 2022
Portugal are an entirely different team when Fernandes does not play. He has been crucial in their progression throughout the competition.