Paris Saint-Germain and Brazil star Neymar has become the latest player to defend Antony after his showboating was criticised against FC Sheriff on Thursday night.
From Robbie Savage to Paul Scholes, it seems like everyone wanted to hit out at the Brazilian for pulling off a skill against FC Sheriff before passing the ball out of play.
The 22-year-old performed his trademark 360 degree drag-back spin move – not once but twice – and some pundits felt it was disrespectful to his opponents. Erik ten Hag didn't agree and Fred jumped to his defence.
Now Neymar has sent his support to Antony after the backlash he has received from English press after simply expressing himself on the pitch.
I mean, how can it be seen as offensive? Football is a game that should be played with smiles on faces and not taken so seriously that players can't have fun on the pitch.
Sharing a clip of his compatriot spinning on the ball, Neymar tagged Antony on Instagram and wrote: 'Keep it up, don't change anything! Go for it boy! Boldness and joy.'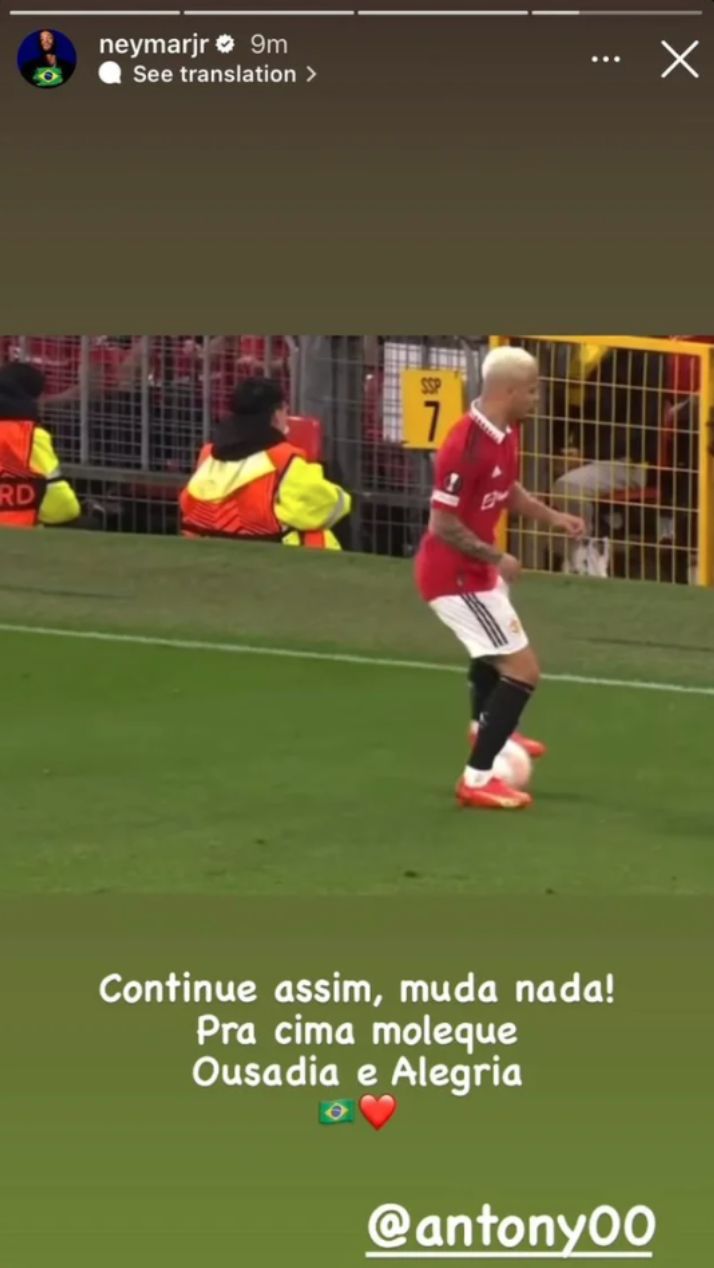 Stop whining and let Antony express himself
Antony has three goals in six Premier League matches, which is a good return for a winger, who only joined the club in the summer. It feels like certain pundits are looking for reasons to criticise the way he plays, with one former player (who we won't embarrass by naming) suggesting that he is a predictable one-trick pony.
Antony is anything but predictable. He's quite similar to Nani in that aspect because with the drop of a shoulder, defenders are unsure whether he is going to go left or right.
On top of that, he is a constant threat with a fantastic ability to cut in and shoot from distance.
We must let Antony play his own game because I, for one, find him an intriguing player to watch.