I've seen many a season come and go at Old Trafford and everyone is filled with optimism and hopes that this season will be different. Challenging for trophies and honours, it's what supporting United is all about, right?
The back end of last season was depressing, abject performances and even more abject attitudes.
So, we move onto the season opener against Brighton. A team who took United to the cleaners 4-0 at the back end of the season in that horrible run in. The first half today was a bad as anything that was served up last season. United 2-0 down at half time and lucky to be going in only 2 down. The same issues arising, poor positioning, a midfield that is not strong enough, lack of pace at the back, a lack of understanding of players around them, no chemistry or on field relationships. The list goes on, it's so depressing to see the terminal decline of this team. 
For me I didn't have any optimism for our season opener (tragic, right?). I even predicted a loss on the way down with others in my group having the usual rose tinted glasses on and trying to hanging on to a few meaningless pre-season friendly results. This team have downed tools pin the past and all have questionable attitudes and work ethic. An attitude that appears to run down from the top. Results aren't important, standards and history being diluted season on season. The Glazers have caused this rot and apathy amongst expectations of the players and to a greater extent amongst the fanbase. 
All that is apart from The 1958 and their followers. I've attended all protests at the back end of last season and also on Sunday. This was the fourth consecutive protest against our ownership, they promised to be relentless and consistent and that's exactly what they are doing. This needs to be admired and supported by our fanbase. Some of the looks in the Munich tunnel from other fans as though they had no idea who the Glazers are, what they have done to United and why fans are annoyed and why change is needed, is frankly, mind-boggling.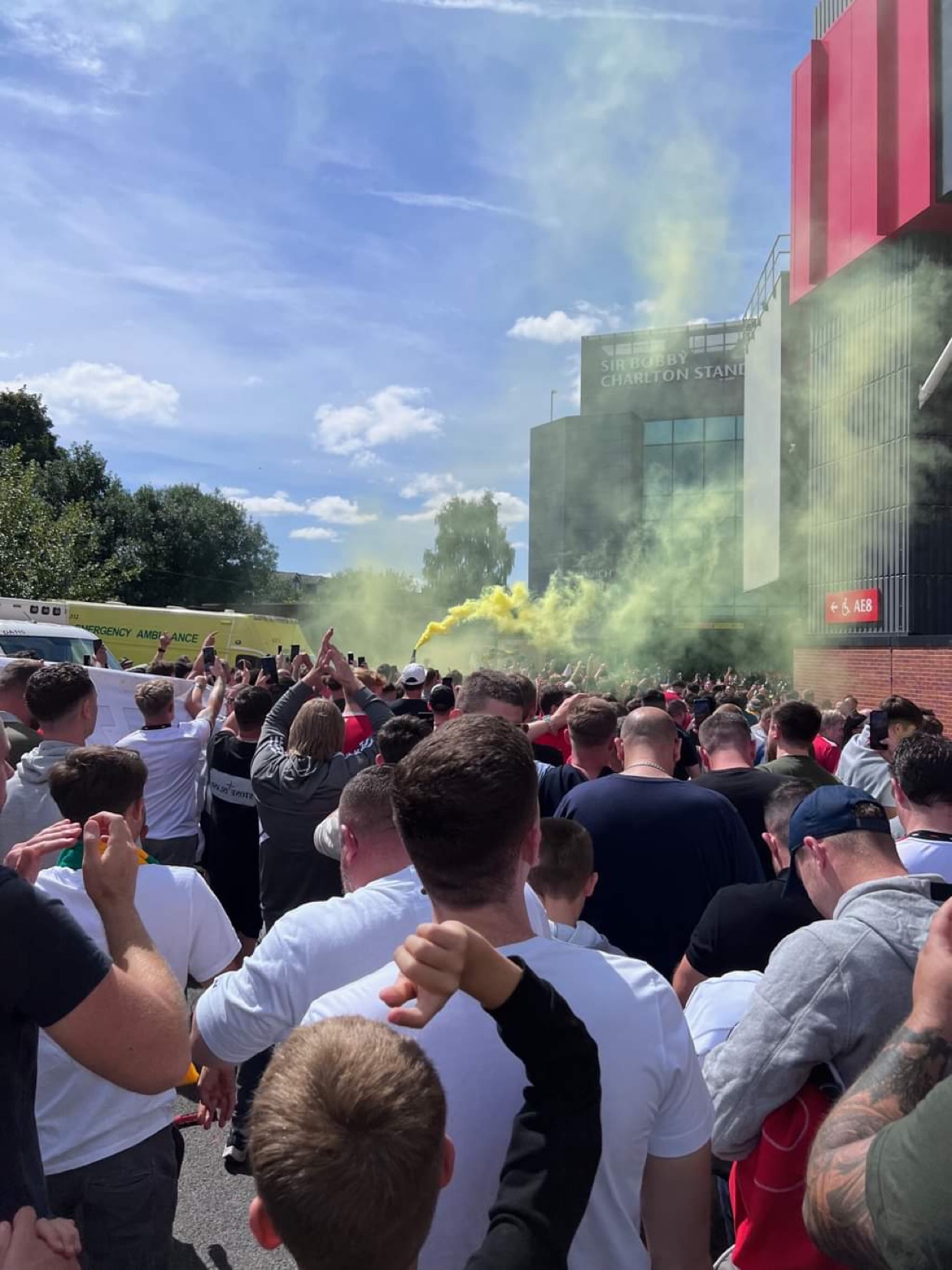 I think this could be a bigger challenge for The 1958 than the Glazers themselves. A crowd mixed with hardcore fans who want to make a difference, an apathetic middle ground who neither care nor understand. There are even some influential and well known United fans who get sucked into the rinse and repeat Glazer tricks, thinking this time it will be different. It won't, it's the hope that kills you as the saying goes.
So United are back and expect more of these results and the fall from grace this club is experiencing. Everyone needs to accept and get used to this unless you force change.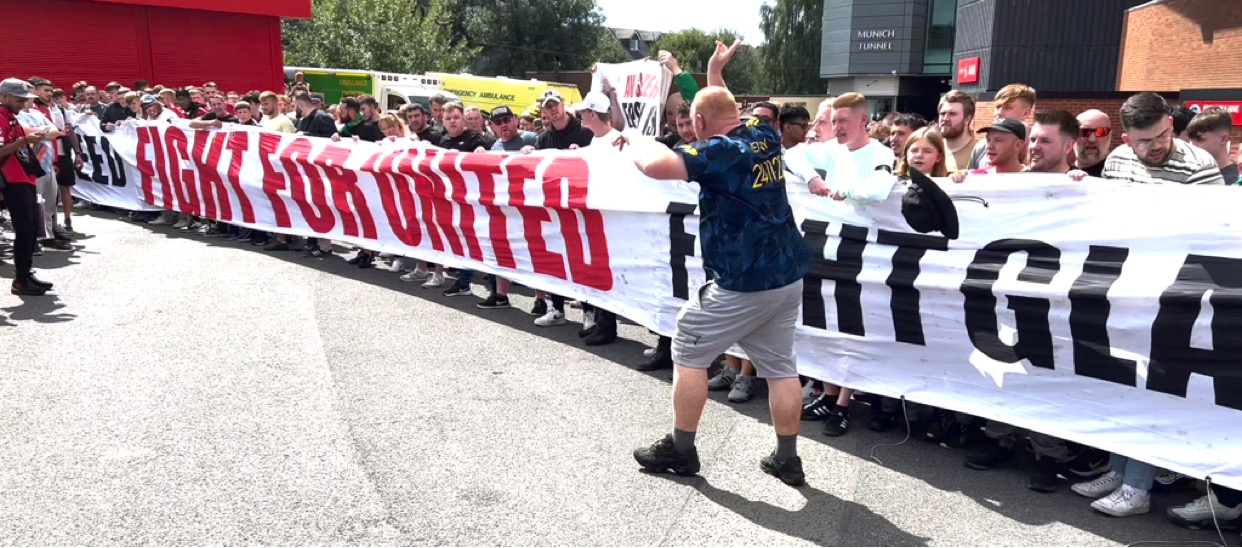 The protests are back and look to be continuing again this season. An impressive turnout and vitriol shown on the first day of a season with a new manager bounce, its unprecedented. The club are more than aware of this especially since the events over the summer with the cyber campaigns against sponsors and targeted emails to banks, government and Premier League.
It came as a shock that Avram himself was in the ground today, but really disappointing response from the TRA. I thought these are supposed to be the voice of Old Trafford, a couple of muffled anti-Glazer chants and that was it. There needs to be a way of co-ordinating protests and taking the feelings outside the ground into the ground. The TRA are ideally positioned to be the voice and leaders inside Old Trafford.
Join us en route. Unite with us against this ownership. Never give up hope 🇾🇪 pic.twitter.com/R7hlODUgJU

— The 1958 (@The__1958) August 7, 2022
Ultimately the Glazers might continue to be hard faced and ignore all the warning signs that their time is up. The team, ground, training facilities and infrastructure need massive investment. Something they have never financed themselves in any of their other businesses. Once thing is a certainty though, nothing has ever been changed throughout history by doing nothing. Absolutely nothing, so stop sitting on the fence, put any differences aside and unite behind a common cause. A cause every united fan wants, new ownership.
The 1958 are playing their part, ask yourself, are you playing yours?