Leading transfer expert Fabrizio Romano has told Manchester United fans not to worry about Barcelona's public stance on Frenkie De Jong.
The Red Devils have been trying to sign De Jong for several weeks but failure to reach an agreement on a total fee has held the deal up.
Manchester United have opened direct talks with Barça for Frenkie de Jong. Price tag around €85m, waiting for opening bid. 🚨 #MUFC

De Jong is still not convinced to leave Barça and he wants UCL football – Man Utd will try to push again as Barça need to solve financial issues. pic.twitter.com/jT18D37sPK

— Fabrizio Romano (@FabrizioRomano) June 1, 2022
Speaking publicly and recently about the ongoing saga, Barcelona president Joan Laporta, as quoted by Romano, said: "Frenkie de Jong is Barcelona player – we don't want to sell him unless we have no other choice. Of course [sic], we know there are offers for de Jong – but we don't want to sell him."
Read more: Man United admit defeat in Ronaldo-saga as Red Devils set realistic price tag
However, despite Laporta's comments, Romano has suggested that the United-faithful need not worry, nor should they 'read too much' into the president's public stance.
Writing in his exclusive CaughtOffside SubStack, the Italian transfer guru said: "Manchester United fans will be desperate to see progress on this long-running transfer saga, but at the moment nothing has changed on Frenkie de Jong.
"Still, don't read too much into Joan Laporta's public comments that the player is absolutely not for sale, because Manchester United and Barcelona are in direct contact beyond official statements; but there is still no agreement on the structure of the €20m add-ons, while the €65m fixed fee is almost agreed."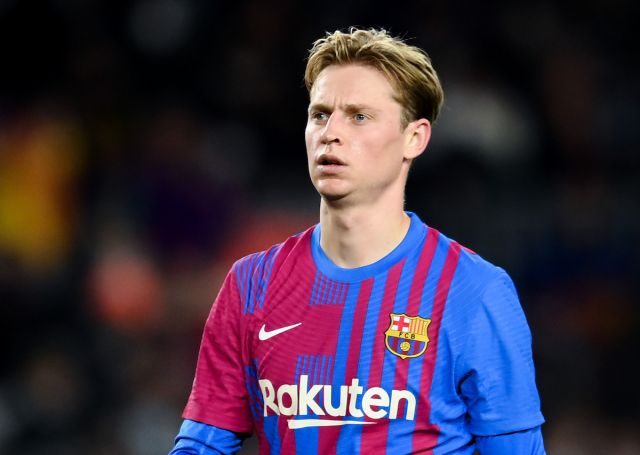 Romano's assessment sounds about right. Fans won't be too worried that a potential deal to bring De Jong to Old Trafford is under threat of collapsing, especially when there is still so much time left to operate in the summer window.
Barcelona's financial situation is also well documented – the Spanish giants are in no position to turn down millions of pounds – even if it is in exchange for one of their best players.
Time will tell how this saga ends, but fans should remain calm and trust that United's recruitment team can strike the best possible deal – something the club have failed miserably at for years.