There have been rumours for the past year that Cristiano Ronaldo and Harry Maguire don't get along with one another.
The initial excitement of Ronaldo's homecoming a last August was short lived.
United went on to have their worst season in Premier League history, overseeing two managers, and ultimately crashed out of the Champions League for another year.
Most players underperformed and deserved the criticism they received, however, Ronaldo is one of possibly two United players who can feel they did well on a personal note.
The 37-year-old scored 24 goals in all competitions and made sure United reached the Champions League knockout stages.
Unfortunately for Maguire, it was the completed opposite. A disaster from start to finish – but new manager Erik ten Hag will want to believe he can help get the centre-back back to his best next season.
The latest on Ronaldo's career comes from reports stating he now wishes to leave Old Trafford for a second time. According to the Manchester Evening News, the Portuguese superstar wants to quit because of United's failure to qualify for next season's Champions League, as that results in a salary decrease for the player (something – we must stress — he agreed to 12 months ago).
This means Ronaldo's wages will drop from £480,000-a-week to £360,000-per-week.
Maguire took the opportunity to like a post from SportBible on Instagram, as seen below: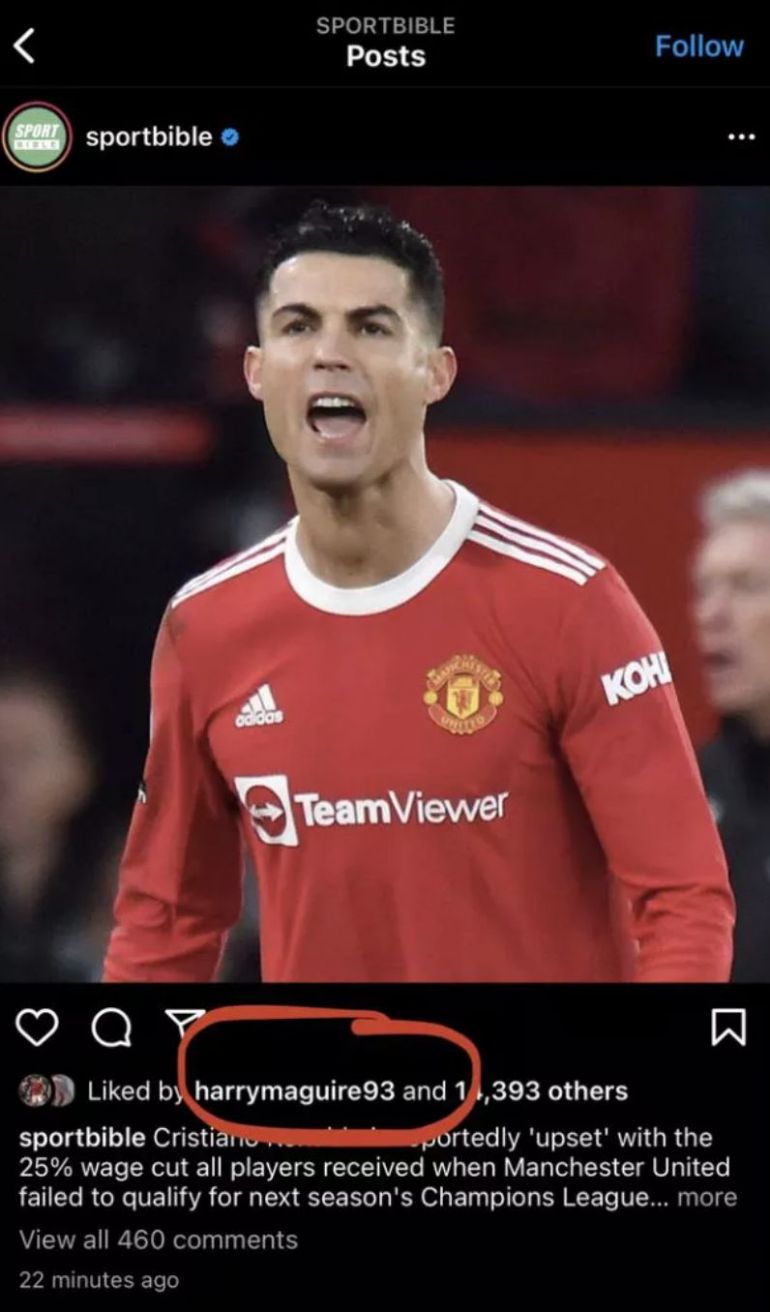 This drama needs to stop.