Manchester United are on the lookout for a new defender this summer.
The Red Devils, now managed by Erik ten Hag, appear to have identified Ajax's Lisandro Martinez as this summer's ideal defensive signing.
The Argentine defender is incredibly versatile and can play in a whole variety of positions, including at full-back and as a defensive midfielder.
It is perhaps for this very reason that ten Hag is keen to be reunited with one of his former players.
However, with Mikel Arteta also rumoured to be a big admirer of Ajax's number 21, the race for the 24-year-old is wide open.
Read more: Man United negotiating over talented 22-year-old winger
Updating fans on the current situation, which could see a bidding war break out, leading transfer expert Fabrizio Romano, who wrote in his most recent CaughtOffside column, said: "My understanding is that these are two negotiations at different stages: Arsenal have already submitted official offers up to €40m plus add-ons for Martinez, while Manchester United are currently busy with Tyrell Malacia and Frenkie de Jong, but have had contact with Lisandro's agents."
It is clear that United are seriously interested in Martinez, but with so many tasks to complete, it's understandable why the club are trying their best to focus their attention on priority positions first.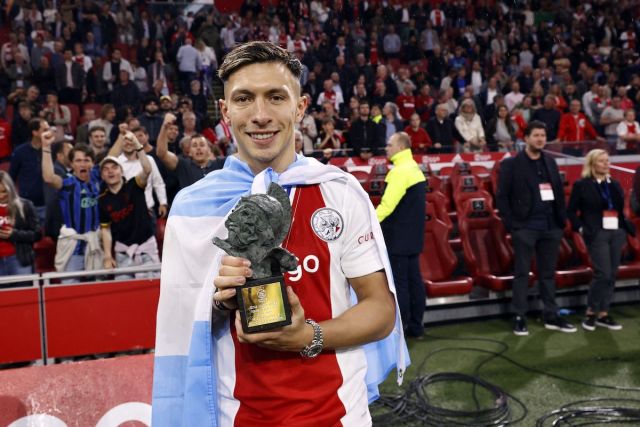 We shouldn't really hold that against the club either – for years, we, as fans, have moaned about the money wasted and now, for the first time, in a long time, the club actually appears to be trying to right those wrongs.
Nevertheless though – Martinez would be a great signing and one we hope we can conclude, but going on to confirm which club has the advantage, Romano suggested it is the Gunners who are in the saga's driving seat.
"For now, the Gunners' interest is more advanced, but this still looks like it could be an open race," the Italian guru added.