Manchester United's overall value has plummeted by over £1.3 billion.
That is a result of the club's sharing price dropping to a record low on Monday and, since October 2021, they have dropped 47 per cent.
After a poor 2021/22 campaign, the value of shares stood at 11.07USD, despite rising to 20.75USD last September following Cristiano Ronaldo's return to the club.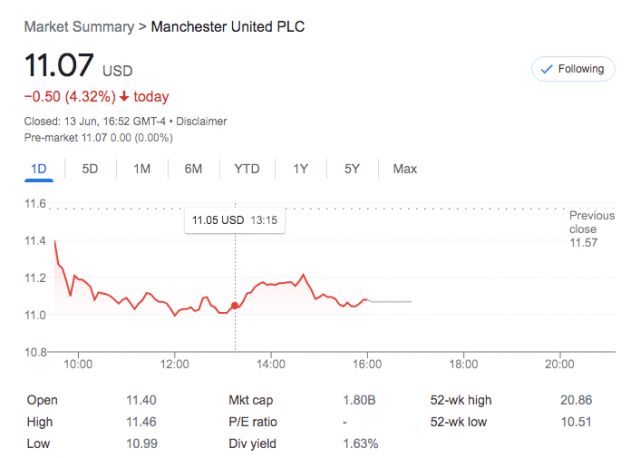 The overall price of United's shares has fallen by 21 per cent since the Glazer takeover in 2005.
Fans are still paying the price of a debt-ridden takeover that should have been made impossible by the football authorities.
Moreover, United's debt stands at £495 million but the Manchester Evening News claims the shareholders — including six members of the Glazer family — will take their semi-annual dividends this year.
I have a big problem with owners taking dividends out of football clubs that are massively underachieving. It shows that they are more focused on making money than fixing the football club.
Fixing the squad and redevelopment to Old Trafford won't come cheap.
The Glazers need to go. As soon as possible.