Manchester United's 2021-22 season ended in the same way the majority of it played out – in defeat.
The Red Devils' final game of the campaign was an away match against Crystal Palace.
Despite mixing up his starting 11, which included a full senior debut for Hannibal, interim manager Ralf Rangnick watched on as his side put on another lacklustre display.
Falling to a single goal from wide-attacker and former player Wilfried Zaha, United were well beaten after failing to land a glove on their London opponents.
The only positive from Sunday's final day came from the fact West Ham was also beaten by Brighton and Hove Albion – ensuring the Red Devils would scrape into the last remaining Europa League spot.
Read more: (Photo) Juan Mata waves goodbye to Manchester United fans at Selhurst Park
Incoming manager Erik Ten Hag watched on from the stands and must be wondering how on earth he can turn the club around.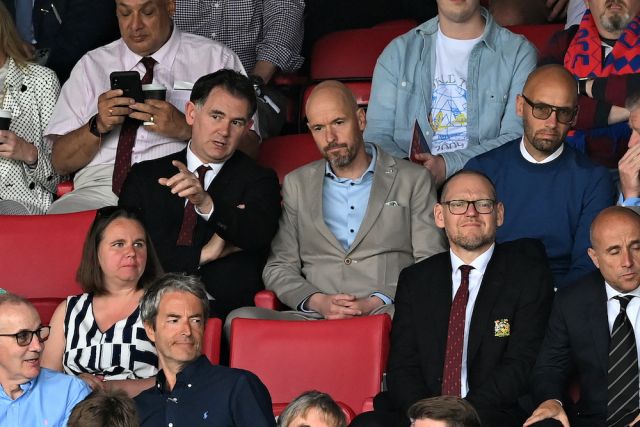 Although the Dutchman is expected to oversee a plethora of changes during the upcoming summer transfer window, one player who is likely to remain at the club is goalkeeper David De Gea.
Speaking after his side's defeat to Crystal Palace, the Spanish shot-stopper gave a damning assessment of the 2021-22 season and urged his employers to bring in some quality new players.
As relayed by BBC Sport journalist Shamoon Hafez, below is all of what De Gea had to say after Sunday's final whistle.
De Gea: "I want to forget this season and be 100% ready for the next season and be positive. It has been horrible, a very bad season in all ways, it has been very tough. It is time to rest and prepare your minds for next season." #MUFC

— Shamoon Hafez (@ShamoonHafez) May 22, 2022
De Gea: "Ones who want to stay, stay at the club. Ones that don't want to stay go out. You don't have to stay here." #MUFC

— Shamoon Hafez (@ShamoonHafez) May 22, 2022
De Gea: "The new manager and staff are already looking for new players. Hopefully they bring good ones with good character." #MUFC

— Shamoon Hafez (@ShamoonHafez) May 22, 2022
De Gea on playing under Ten Hag: "I cannot wait. I am excited for the next season, new manager, new players. Hopefully we will improve put Manchester United in a better position. We need to trust in the future." #MUFC

— Shamoon Hafez (@ShamoonHafez) May 22, 2022
De Gea: "The best thing that happened today is the season has finished." #MUFC

— Shamoon Hafez (@ShamoonHafez) May 22, 2022