The 2021/22 Premier League season comes to an end this weekend when all ten games kicking off simultaneously.
We will know the outcome in all of the domestic races on Sunday.
The title race will be decided between Manchester City and Liverpool, while Tottenham Hotspur and Arsenal are still in the hunt for fourth place.
Manchester United fans have had to suffer a disappointing season and we travel to Crystal Palace in a must win game to secure Europa League football.
West Ham could still clinch that sixth spot, though, so we need to do our job and get a result without worrying about whether Brighton can get a result against the Hammers.
At the bottom of the table, it's going to an uncomfortable weekend for Leeds and Burnley fans after Everton secured their status in the Premier League on Thursday night.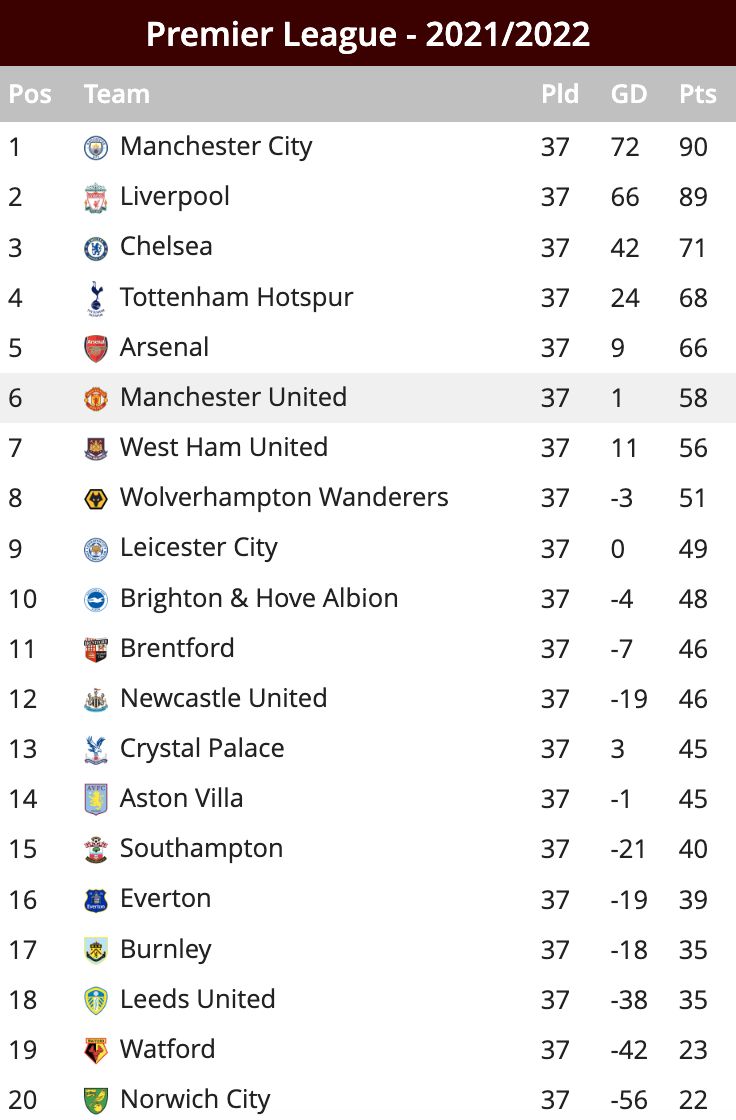 It would be nice to see dirty Leeds go down.