Manchester United chief executive Richard Arnold is reportedly unhappy with the club's widely-derided social media strategy.
This means changes are already underway after the director of communications, Charlie Brooks, confirmed in February that he was stepping down from his role after three-and-a-half years.
Brooks' departure came a shock to some of those who worked closely with him during his time at United, and he has since been replaced by Andrew Ward.
According to the Manchester Evening News, United disagreed with the decision to endorse a tweet by Paul Pogba denouncing a story by a journalist in October as it undermined their campaign against online abuse that the club launched last season.
This was when Pogba denied that he quit the France national team over comments made by the country's President Emmanuel Macron. It turned out to be fake news.
However, United's official Twitter account deleted a tweet about Erik ten Hag over the weekend because of terrible timing.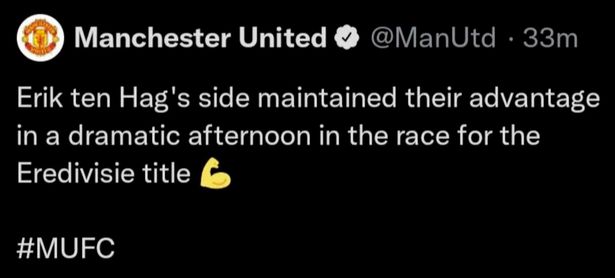 There's a lot they need to change about their social media strategy.