Last weekend saw the sad passing of one of football's most influential figures. Super-agent Mino Raiola died at the age of just 54.
Raiola was a key man in football's agency world with some of his highest-profile clients including the likes of Borussia Dortmund's Erling Haaland and Manchester United's Paul Pogba.
Speaking in his CaughtOffside column about the charismatic and often opinion-splitting Raiola, fellow agent Jon Smith, who was not only a personal friend of the late Italian, but also a hugely instrumental figure in the forming of the Premier League, described his peer as a 'really good bloke'.
"As aggressive and as awkward as he could be, he believed in whatever he believed in and did what he did and if you worked with him, he worked with you. He and I would often speak, we'd laugh and have a joke – we got on very well. He was a really good bloke," Smith wrote.
Of course, whenever the subject of conversation involves Raiola, it inevitably turns to his time representing Pogba.
Read more: (Video) Mason Mount names Manchester United player he looks up to
Raiola was the driving force behind the French midfielder's return to Manchester United from Juventus back in 2016 in a deal that topped £80m.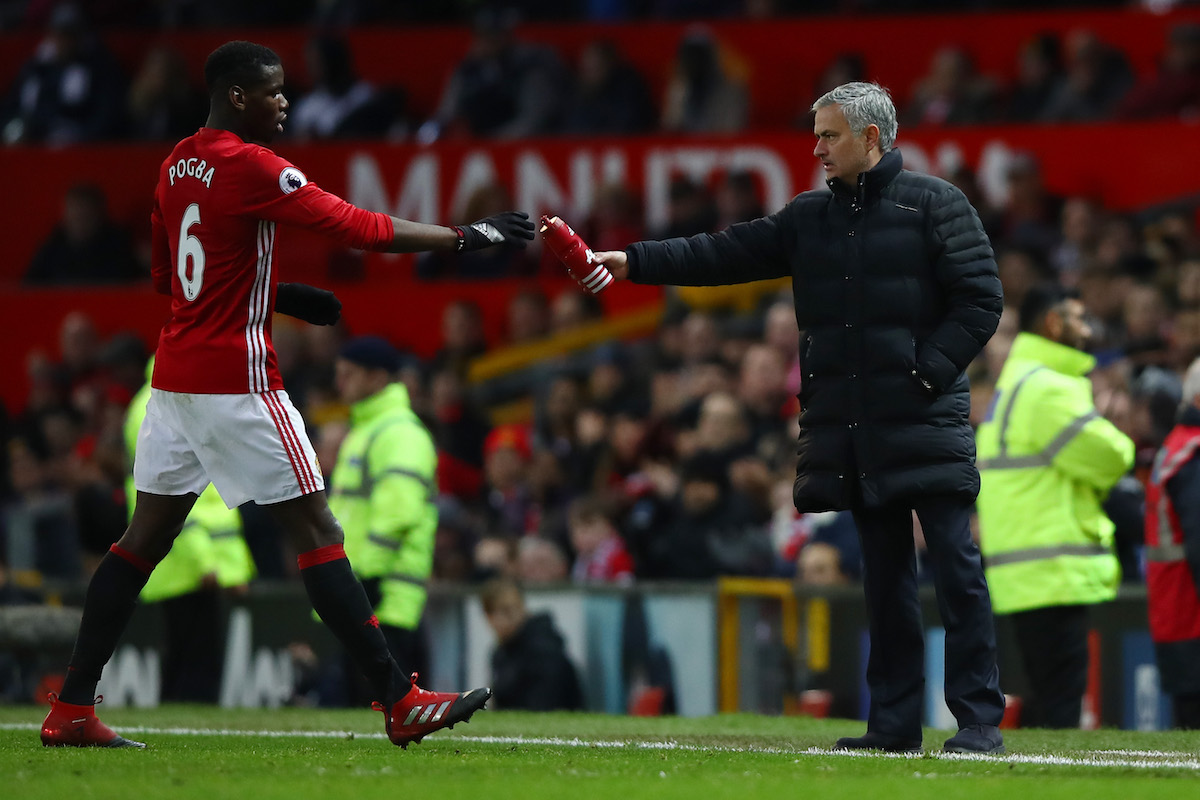 Discussing the groundbreaking transfer, Smith recounted a conversation he had with Raiola over lunch one day.
Interestingly, Smith claims that Juventus were, at the time, willing to accept just £20m for Pogba – a fee that Raiola managed, through shrewd negating tactics, to inflate four times over.
"The biggest question with him [Raiola] though was always 'how the hell did he get £40m [in commission] out of the Pogba deal to Man United?'," Smith added.
"Well, and he said this to me over lunch one day – 'Juventus were prepared to accept just £20m for Paul, so I put in various different clauses and I got the price up to £40m, then up to £60m, then eventually, I got them £80m. £60m more than they originally wanted. How bad is it that Juventus rewarded me for that?' – and he was right."
The central midfielder recently paid tribute to Raiola by posting a heartfelt video message on his official social media.
𝙰𝚕𝚠𝚊𝚢𝚜 𝚒𝚗 𝚖𝚢 𝚑𝚎𝚊𝚛𝚝 ❤️ 𝚝𝚑𝚊𝚗𝚔 𝚢𝚘𝚞 𝙼𝚒𝚖𝚒 🙏🏾 pic.twitter.com/oeIHPlYHRz

— Paul Pogba (@paulpogba) May 1, 2022
Pogba, whose contract is on the verge of expiring, looks set to leave Old Trafford at the end of the season.
Since his return six years ago, the 2018 World Cup winner has gone on to feature in 233 matches, across all competitions, directly contributing to 90 goals along the way.