Roy Keane has a light-hearted approach to using Instagram and has posted a number of humorous posts since opening an account.
The former Manchester United captain has posted a funny clip from an afternoon stroll with his dog.
Along with a picture of him and his dog, Keane also uploaded a video of him swinging from a rope attached to a tree rather awkwardly.
Keane added a tongue-in-cheek comment which is obviously aimed at modern footballers, who have PR teams run their social media accounts, whereas the former Republic of Ireland international has his daughter help him with his.
"My PR team told me I needed to create content today. Enjoy."
 

View this post on Instagram

 
Meanwhile on Roy Keane's official Instagram account…😂 pic.twitter.com/sgOper2XVz

— Pure Roy Keane (@PureRoyKeane) April 26, 2022
David Beckham and Ian Wright reacted in the comments section with laughing emojis.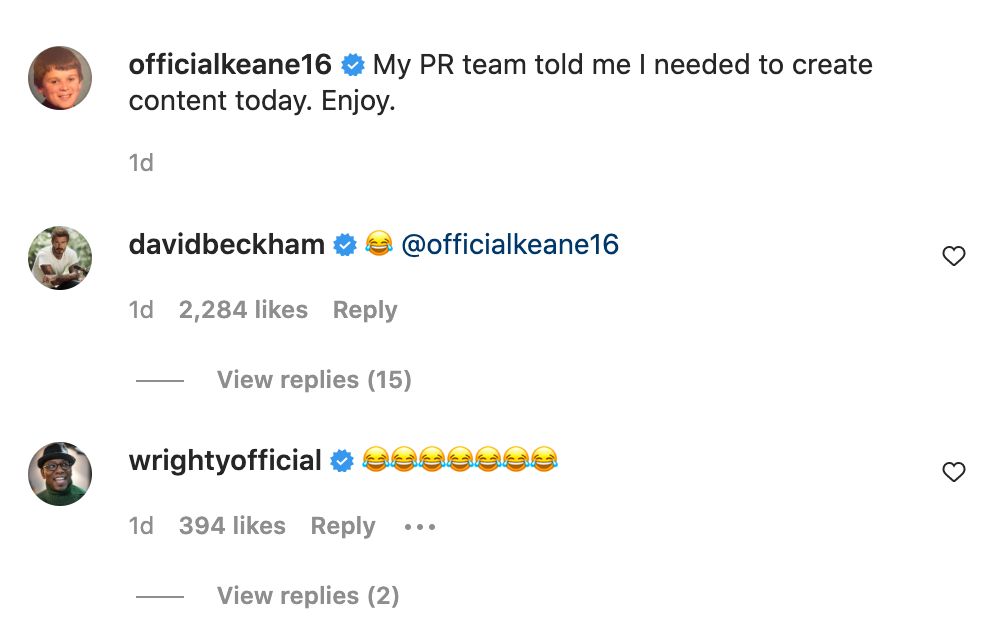 It has been a dire season for Manchester United on the pitch — going a fifth year without a trophy and likely to miss out on Champions League — and that has made it difficult for the players when it comes to social media.
Some players have resulted to apologies which become repetitive, especially when you know they didn't write it them themselves and know that the following week they will showcase another underwhelming performance.
That didn't happen in Keane's day. And that's not because social media didn't exist.
According to RTE, Keane is a leading candidate for the managerial job at Hibernian.
We welcome more Instagram posts from Keane.