Manchester United suffered a 3-1 defeat away at Arsenal at the weekend. This all but said goodbye to our hopes of playing in the Champions League next season.
But United are not ready for that. Erik ten Hag will be tasked with building a successful future, some a year away from Europe's biggest competition might not be a bad idea.
But Saturday was a blow that put the final nail in our top four coffin – yet United remain sixth in the Premier League table because Chelsea beat West Ham 1-0 at Stamford Bridge.
Looking at the table right now, you'd have to say it is between Arsenal and Tottenham, with the two teams six and four points clear of United respectively on top of having games in hand.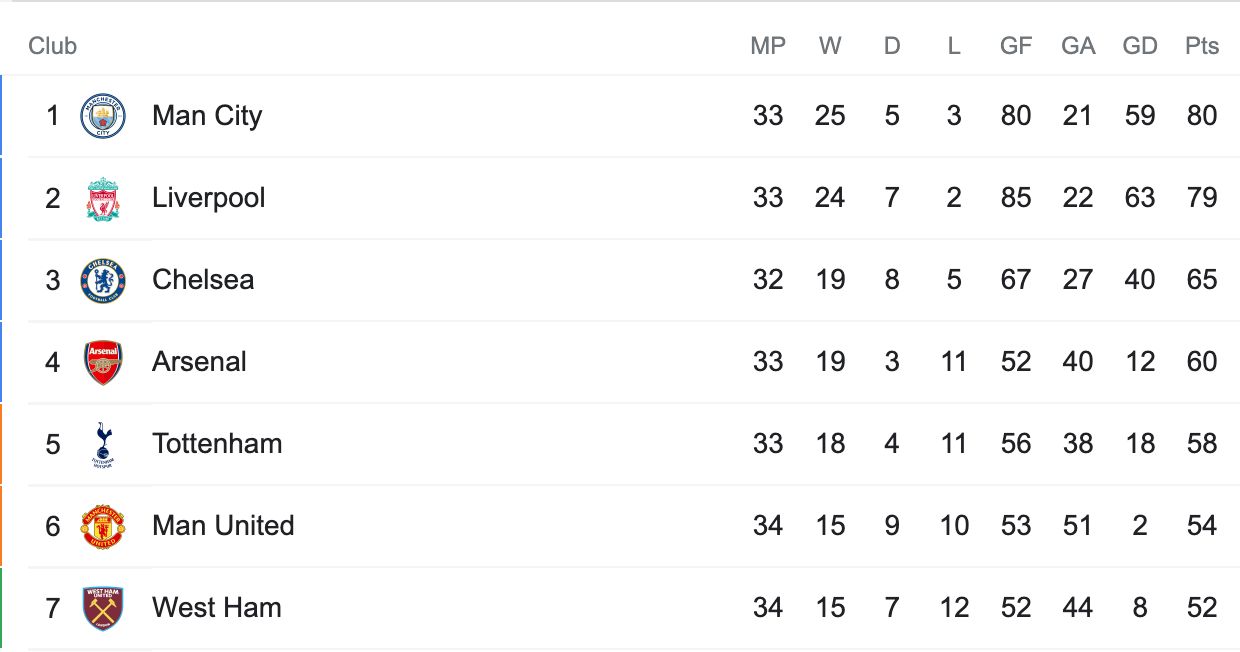 I wouldn't be against the Europa League — but the Europa Conference League should be avoided at all costs, unless Ten Hag plans to blood the academy in Europe next season.
This is a far cry from where we expected to be this season. It's extremely disappointing.