Manchester United are about to miss out on the final Champions League spot after their 3-1 defeat against Arsenal on Saturday.
The Red Devils are now 6 points behind the Gunners, who have a game in hand like Tottenham, who have four more points than us.
West Ham failed to move above United in the league after losing to Chelsea on Sunday.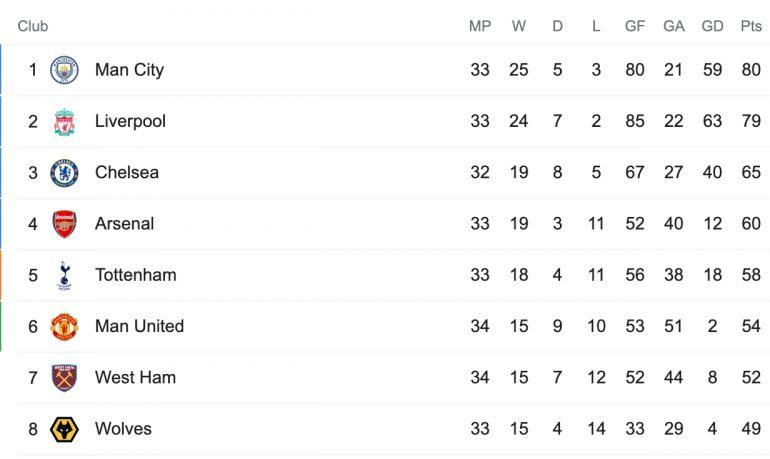 Arsenal took advantage of Tottenham dropping points over the weekend and look on course to clinch the last Champions League place.
The sooner we start rebuilding the squad the better.
With four more games to go, where do you think United will finish this season?