Manchester United youngster Hannibal Mejbri has lifted the lid on what it is like to work day in, day out, with one of football's greatest ever players – Cristiano Ronaldo.
The young midfielder, who is tipped to achieve great things himself, has recently found himself promoted to the club's senior first team.
Mejbri, 19, joined the Red Devils' prestigious youth academy back in 2019 following a whopping £9m move from Monaco.
Since then, the teenager has made 54 youth appearances, including 15 for the under-18s and two for the under-19s.
Read more: Man United star set to lose £5m following disastrous campaign
Although yet to make his full competitive debut, with his only senior appearance coming by way of a late substitution last year, fans will certainly be expecting to see more of the Tunisia international next season.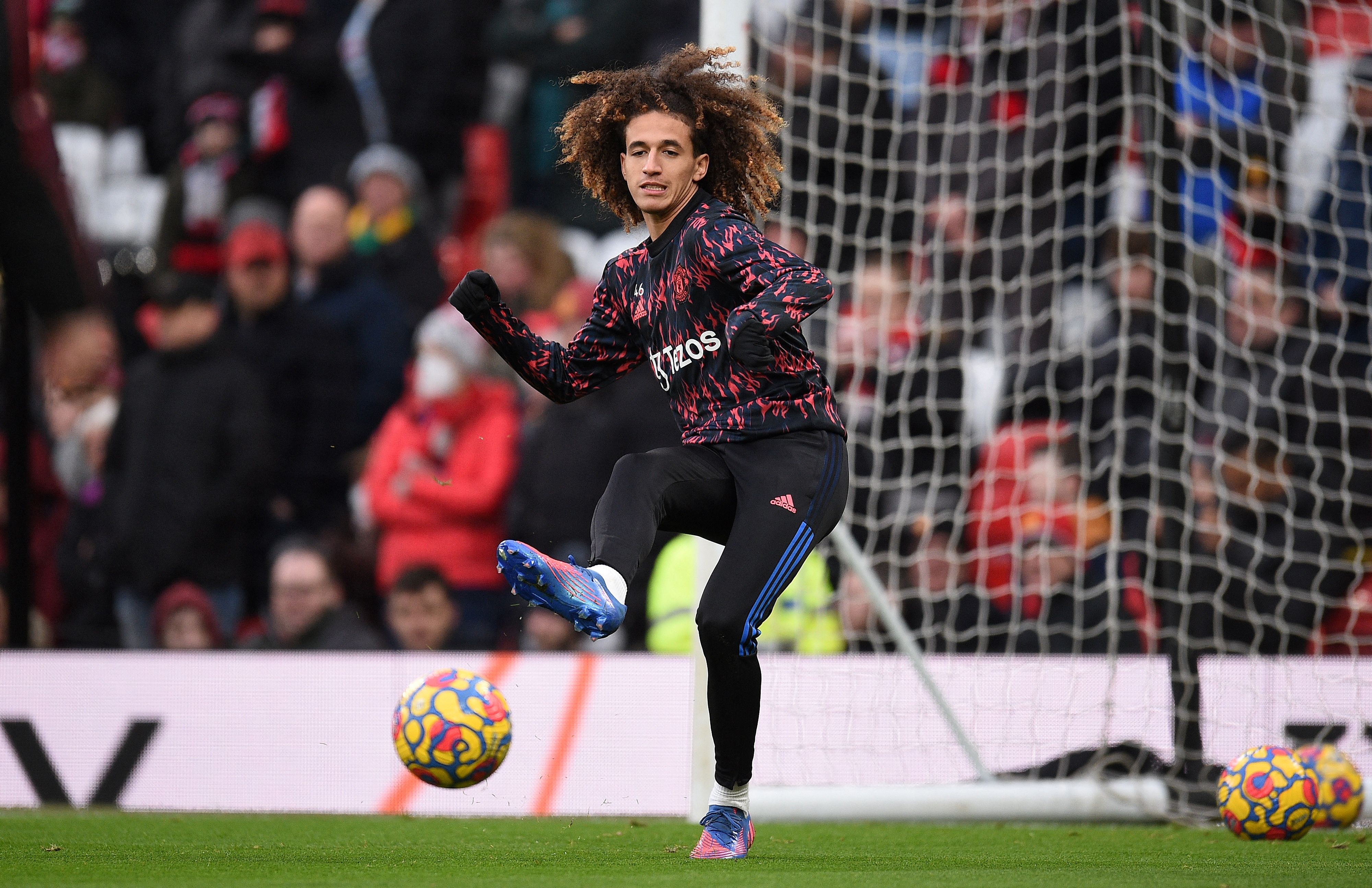 Following his promotion to the first team, which came under the direction of former manager Ole Gunnar Solskjaer, Mejbri now trains alongside the likes of Paul Pogba, David De Gea and of course, star attacker Cristiano Ronaldo.
Speaking about what it is like to play with the Portugal international, who has scored a whopping 136 goals for the club, Mejbri, who spoke to Onze Mundial (as quoted by MEN), said: "I rub shoulders with the person who has worked the hardest in the world of football: Cristiano Ronaldo.
"I can only learn from him. Cristiano is at the very, very highest level. You can feel the experience he has. When it is necessary to score the winning goal, he will score it. He is always there when you need him. Live, it's very impressive. Facing the goal, it's incredible.
"He's a great teammate. If you need advice, he'll be available, as you can ask advice from everyone at United. I've been watching him on TV since I was little, so I don't really know how to talk to him! But being with him is special. I train with one of the greatest players in football history, so I learn all the time. I watch everything he does. I do just like him."