Following what turned out to be a miserable afternoon at the Etihad yesterday. Manchester United's 4-1 derby defeat against rivals City has left the Red Devils' top-four ambitions in tatters. Already sitting outside the top four and with Arsenal having two games in hand on United the chances of the Reds finishing in the Champions League places are looking increasingly slim and with only two months of the season to go we take a look at what is going wrong at Old Trafford.
Getting beat is always tough to take but what left a sour taste in the mouth yesterday was the way United simply gave up in the second half. Once City's third goal went in the Reds gave the game up and that was bitterly disappointing to see. There's a way of losing games and yesterday wasn't one of them.
The gulf in class was obvious and for United to still be so far behind City and Liverpool at the top of the Premier League table after all these years and investment is unacceptable.
This season was supposed to be different.
A 5-0 defeat to Liverpool in October followed by a 2-0 defeat by Manchester City at Old Trafford saw the end of Ole Gunnar Solskjaer's time at the club and the arrival of Ralf Rangnick but truth be told – the club are no further forward now than when they were back then.
It's been a season of massive disappointment particularly with the signings of Cristiano Ronaldo and Raphael Varane last summer. Player for player, United's squad is up there with the best and can rival anyone, but as a team, they simply cannot perform to the level needed.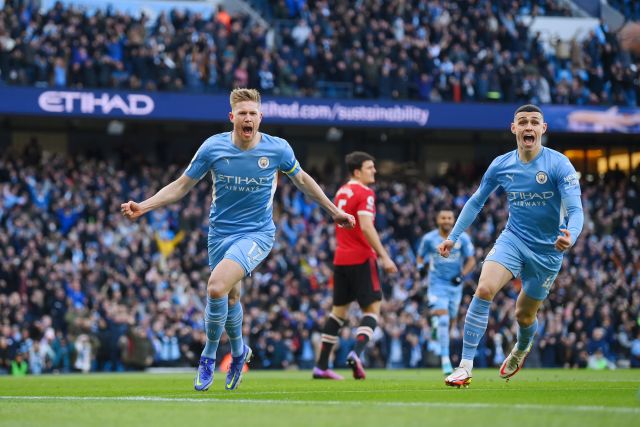 Silly dropped points against the likes of Watford, Wolves, Aston Villa and the likes have cost United dearly this season and as a result, will probably cost the Reds a place in the top four but despite that, United still have a chance of rescuing this season and that is by winning the Champions League.
Lifting the Champions League is likely to be the only real chance United have when it comes to being in the competition next season.
Although it may be a long shot, in football – anything can happen.
March was always going to be a pivotal month for the club and in order for United to rescue their season they simply cannot make any more slip-ups or else their season will be all but over.