Manchester United failed to score against Watford during Saturday afternoon's Premier League tie at Old Trafford.
Despite coming into the domestic encounter as the clear favourites to take all three points, Ralf Rangnick's Red Devils stuttered to an underwhelming 0-0 draw.
Having now dropped two valuable points in the race for Champions League qualifications, United will know that Mikel Arteta's Arsenal is well-positioned to steal fourth place in the Premier League table.
Read more: (Video) Manchester United players in disbelief after scoreless draw vs Watford
Although the Red Devils dominated Watford in more or less every area of the pitch, failure to put the ball in the back of the net now means interim boss Ralf Rangnick must find a way to pick his team up for their remaining 11 games.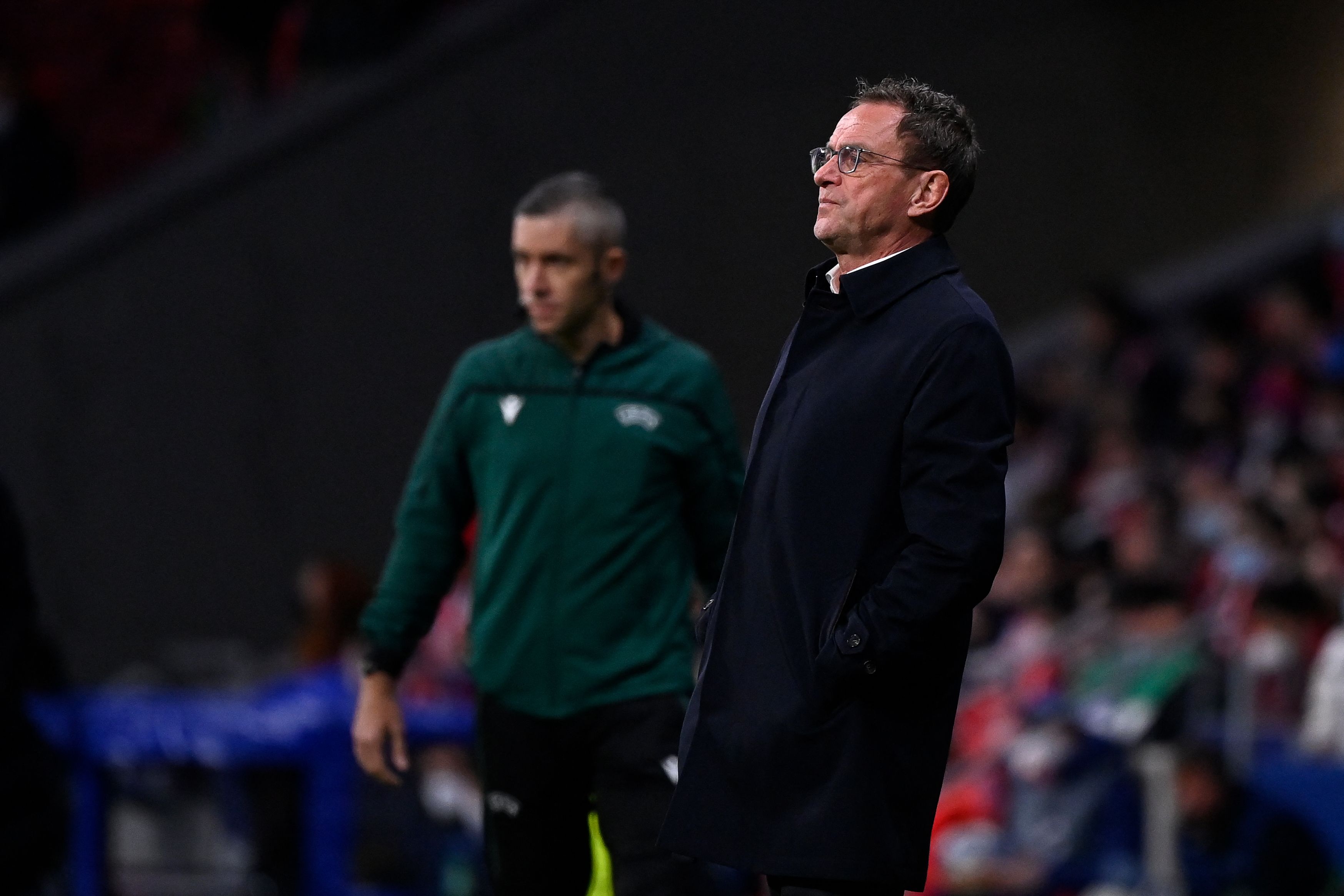 Following what was a hugely disappointing afternoon all round, Rangnick, who spoke to BBC Sport after the game, bemoaned his side's missed opportunities and urged them to improve their sharpness and efficiency when presented with opportunities on goal.
"We did everything apart from score," the German said. "It's hard to take that result. In the end, if you miss that many chances it is difficult to win the game. We were in full control for almost the whole game, we didn't allow them hardly any counterattacks.
"We need to be sharper in front of goal, you can hardly create more chances than we did today. In the end, it is a very frustrating afternoon.
"Had anyone told me that we would create that many clear chances I would have said 'yes, that is enough for us to score one of two goals at least'. But we didn't.
"[…] In the first half we had five massive chances then in the second half we had another three or four. Today we had enough chances to win that game.
"Sometimes we are unlucky, when we hit the post, but we also had a few opportunities one-on-one with the goalkeeper. This is not luck, it is a question of sharpness and efficiency in-front of goal."
United's next game will be a fierce Manchester derby against rivals Manchester City.
The notoriously tough fixture, which will be broadcast live on Sky Sports, is set to take place on Sunday 6 March with kick-off booked for 4.30 p.m (UK time).