Inspired by France's 1994 shirt which, to its credit, wasn't ruined by sponsors.
The first picture of Manchester United's new 2022-23 home kit has been leaked thanks to our friends at Footy Headlines, however, they don't show how ugly the TeamViewer logo will look on the front.
It's obviously red but the three Adidas strips are black — and the polo collar is what separates this shirt to the rest, including the triangular design.
The home kit socks combine the same colour scheme (red/black). They come with a red devil on the front and a white Adidas logo on the back.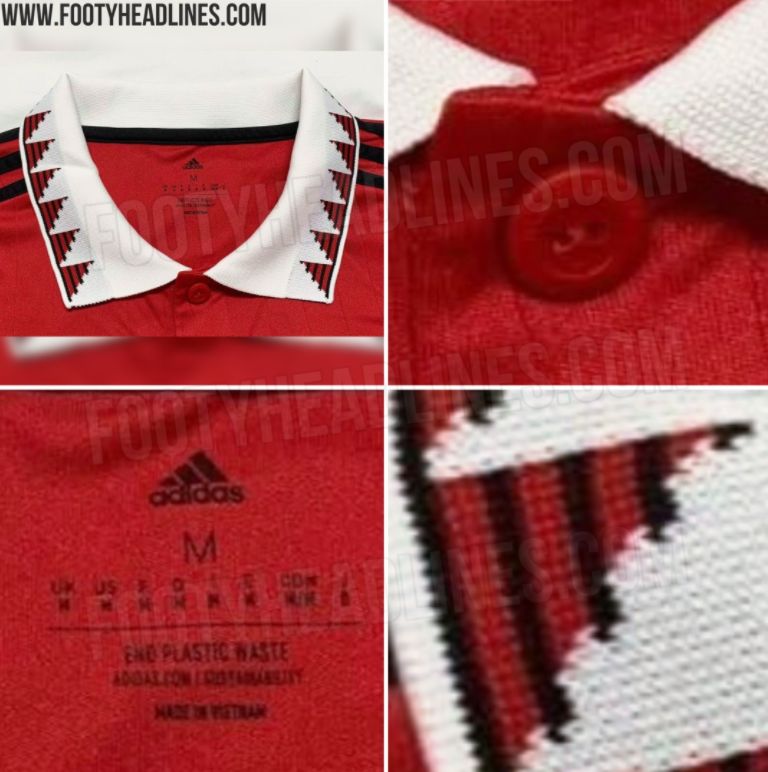 I don't have a problem with Adidas taking inspiration from one of their iconic shirts of the past and bringing it back to life with a red tint.
I'm sure Raphael Varane likes to idea of wearing a better version of France's 1994 shirt.
Fellow Frenchmen, Anthony Martial and Paul Pogba, are likely to miss out on this one…