Manchester United winger Amad Diallo could be set to team up with ex-Red Devils' striker Wayne Rooney at Derby County.
That's according to a recent report from Derbyshire Live, who claims the young Ivorian has emerged as a transfer target for the Championship outfit – now managed by Rooney following his retirement from playing last year.
Amad, 19, was signed to United by former manager Ole Gunnar Solskjaer from Atalanta in a deal worth a whopping £33.7m, as we exclusively reported at the time.
However, despite arriving at Old Trafford 18-months ago tipped to become one of Europe's most exciting wide-attackers, Amad's time in Manchester has so far been a subdued one.
Having scored what turned out to be the winning goal against AC Milan in the Europa League last season, the teenager has since failed to kick on and remains way down in new interim manager Ralf Rangnick's pecking order.
Read more: "Open race" – Fabrizio Romano claims United have discussed move for Bundesliga midfielder
Set to be given a playing time boost, a January loan move appears to be on the horizon for the African teenager.
Although originally set to join Dutch side Feyenoord last season, an untimely training injury saw the attacker's move fall through, paving the way for a new destination this time around.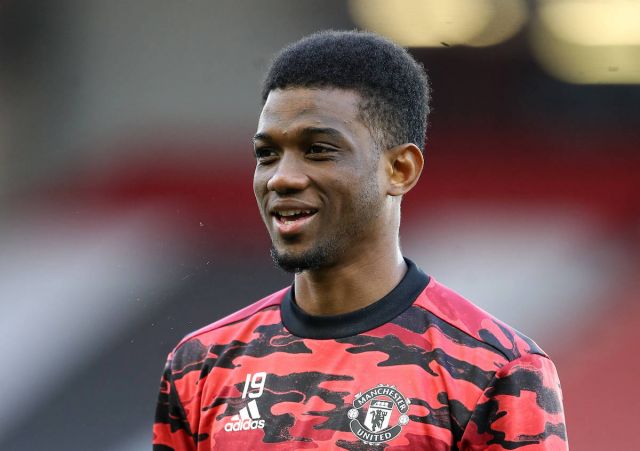 Both Derby County and Birmingham City are rumoured to be in the mix – as are Feyenoord again.
However, with Rooney at the helm and his United connections running deep, it could very well be the Rams that end up winning the race to land Amad.
The Rams currently sit rock-bottom of the Championship table on 11-points after being docked 21 due to commercial failings.
Despite the club's financial plight, Rooney recently confirmed that the club are still able to delve into the transfer market.
Speaking to reporters recently, as quoted by the Derby Telegraph, the English boss said: "I have spoken to the administrators, it is all very positive.
"I am allowed to re-sign players which we are underway with and I am close to bringing a player in as well.
"Hopefully it will get announced soon."
Following Rooney's statement, should the second-tier side manage to land Amad – a player who is clearly exceptionally attack-minded and technical, it goes without saying – Rooney would have given his stricken side the best possible chance of pulling off what would be one of football's greatest ever escapes.