Manchester United star Bruno Fernandes has rubbished a rumour linking him with a move to Barcelona.
The Portugal international has enjoyed his time at Old Trafford but his third season has proved more difficult, with Fernandes scoring just one goal in his last 14 Premier League appearances.
There have been reports of unrest in the dressing room, with suggestions that up to 11 players want to quit the club, but Fred and Marcus Rashford have hit out at the claims.
Fred called it 'fake news' and Rashford set the record straight about his love and respect for the club.
However, Portuguese outlet SPORT TV brought Fernandes into the mix, by suggesting he had been offered to Barcelona (see post pictured below).
But the 27-year-old compared the level of journalism to something you would read on April Fools' Day.
Fernandes responded to a SPORT TV post on Instagram, as translated by the Metro: "And I thought the new year only started a few days ago, yet we're already on April 1! Or is this once again just bad journalism?"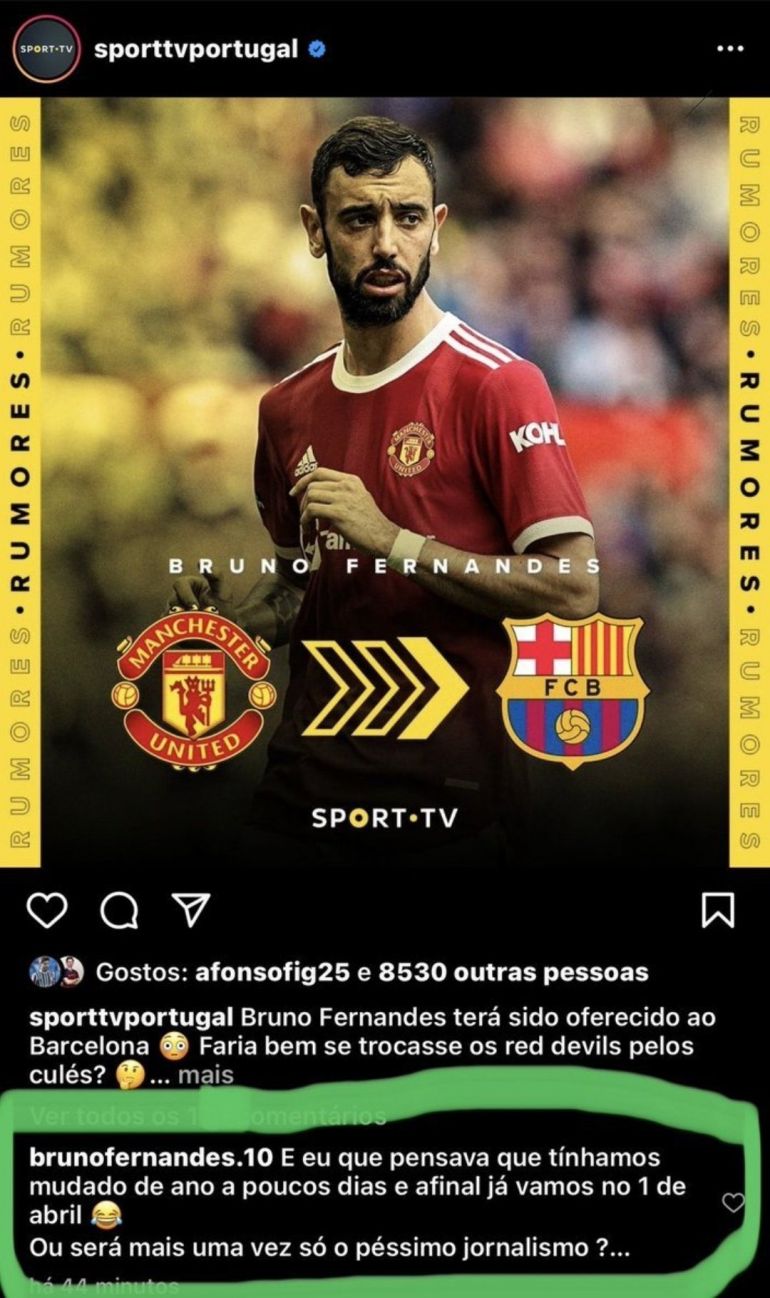 That was a pretty savage response from Fernandes but it must be very annoying to have lies spread about you across the media.
Fernandes is a player renowned for throwing his arms up in the air when things aren't going his way, and it seems some journalists felt that was enough to claim his unhappiness at the club. It's called lazy journalism.