Manchester United are bracing themselves for January bids from both Newcastle United and West Ham United.
That's according to a recent report from Eurosport, who claims the Red Devils are set to see two of their domestic rivals try and prize midfielder Jesse Lingard away from Old Trafford.
Having joined the Red Devils' youth academy back in 2000, Lingard, 29, has been a United player for virtually his entire career.
However, despite forcing his way into the club's senior first team back in the 2014-15 season, the midfielder's future has appeared less and less assured as the seasons have gone on.
Read more: Rangnick makes decision on Pogba's future amid contract uncertainty
Although Lingard played a big role under former manager Jose Mourinho, the same could not be said for Ole Gunnar Solskjaer.
Having continually turned down the option to extend his deal, as well as spending last season out on loan with David Moyes at West Ham, Lingard's time at Old Trafford appears to be coming to an end.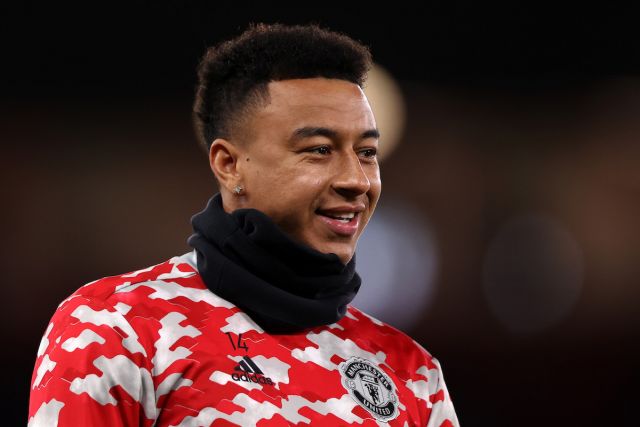 With his deal set to expire in six months time, this January could see the English midfielder move on for a small fee.
It has been claimed West Ham United would like to bring the playmaker back to London, but will now face competition from relegation-threatened Newcastle United, who are also preparing a winter bid.
Both sides' pursuit could be boosted after manager Ralf Rangnick recently admitted he wouldn't go out of his way to make a player who wants out, stay.
While discussing Paul Pogba, who faces a similar contract predicament as Lingard, Rangnick (as quoted by The Guardian), said: "I wouldn't say he's not worth keeping.
"But players have to want to play for a big club like Manchester United. If a player does not want to play Manchester United in the medium or long term, I don't think it makes sense to convince him to change his mind."
Should Newcastle United come up short in the race for Lingard, they will reportedly turn their attention to Tottenham Hotspur midfielder Dele, who is also set to depart in the coming weeks.