What ever happened to the thrilling rivalry between Manchester United and Arsenal?
I grew up absolutely hating Arsenal because it was us against the world, with Arsene Wenger's troops doing all they could to stop Manchester United from winning the Premier League.
But the players around today seem too nice, some almost afraid to offend one another, and even go as far to like each other's posts on Instagram when on the receiving end of a defeat.
Where is the bite?
It feels like a lifetime ago since we had the sheer passion this fixture deserves, like when Roy Keane and Patrick Vieira despised each other.
I'm sure Arsenal fans were shocked to see that the Instagram of their club captain Pierre-Emerick Aubameyang had left a like on Cristiano Ronaldo's post, which celebrated the fact he scored a brace to ensure United took all three points from the Gunners.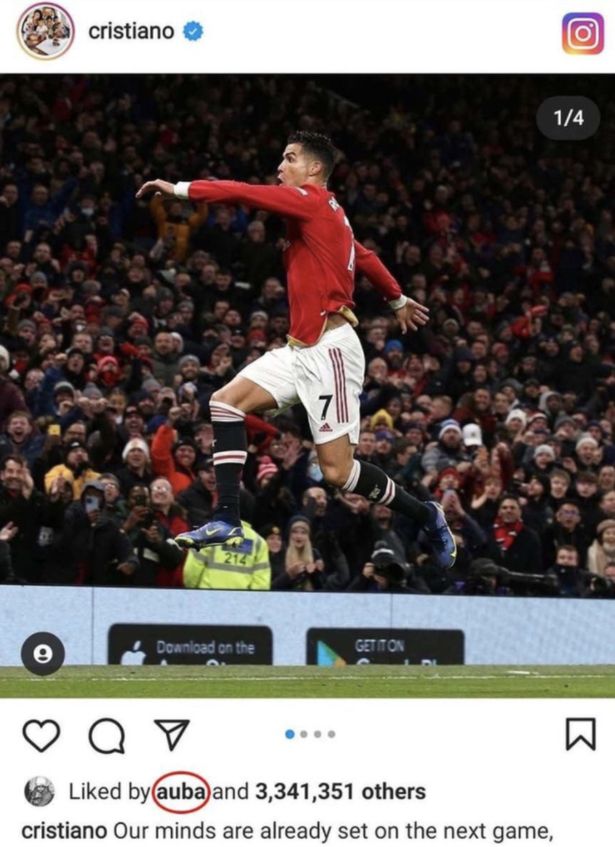 The Arsenal forward has since removed his like from the post.
Aubameyang, 32, was hauled off in the latter stages after offering very little threat against United's defence. It has to be said our back four's biggest problem tends to be themselves most of the time, so hopefully Ralf Rangnick can find a solution before the end of the season.
We know that some professional footballers allow media agencies to run their social media accounts. You can tell by their generic statements or random updates as they happen to be on the pitch. It can all get very embarrassing but there are not many players who avoid these networks, despite the pressures that come with being a footballer.