Manchester United play host to Arsenal on Thursday night in the Premier League and it looks like Michael Carrick will be in charge for the match since Ralf Rangnick still needs his visa approved.
Trying to predict United line-ups is about to get more difficult because Rangnick is going to want to implement his own style on the team, and we are sure to see a different approach to what became redundant under Ole Gunnar Solskjaer.
Carrick was obviously a key member to Solskjaer's staff but he has been at the club for years, under Jose Mourinho too, so I think the assumption that he is Ole 2.0 is inaccurate.
The former midfielder is still learning his trade as a coach and has a number of influences to take from. Rangnick's appointment should do him good, too.
If Carrick does lead the side out on Thursday against Arsenal, here is how I expect United to line-up: De Gea; Wan-Bissaka, Lindelof, Maguire, Shaw; McTominay, Fred, Fernandes; Sancho, Ronaldo, Rashford.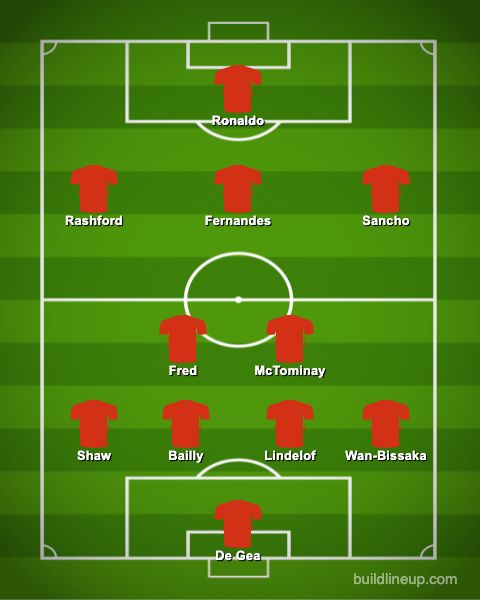 The big difference from our starting line-up against Chelsea on Sunday is playing two midfielders instead of three. That will allow for Carrick to add a centre forward to the mix and we should be going at Arsenal from the start.
I would argue that Eric Bailly deserves to retain his place in the side. Not just because of his display against Chelsea, but the fact Maguire has been so poor this season should grant competitors like the Ivorian more game time to at least stake a claim.
Bailly only came into the side on Sunday because Maguire was suspended, following his red card against Watford, in what proved to be Solskjaer's final game in charge.
It remains to be seen if Luke Shaw will be back from his injury, but I suspect he'll be starting as soon as he's fit again.
Glen Hoddle sends Michael Carrick a pretty pointless warning…
As caretaker boss, Carrick stood in last week and got two good results on the road, so we can't be too critical of his tactics considering his job was simply stand-in manager.
A safe pair of hands during a time of unrest.
Glen Hoddle, however, has insisted that this is not the kind of football United can play long-term in they are to keep their supporters happy – completely forgetting that results are what fans want this season.
"You can't put a Manchester United team with the talent that's in that squad," Hoddle told Premier League Productions, as quoted by the Metro.
"You can't put a team out like that every week to win and to try to get up the league and to win league titles.
"Today, for me, Michael [Carrick] got it spot on – whoever picked the team for today's performance got it spot on.
"Against Chelsea in the form they're in, they're a great side in a great run. They couldn't come here today and be expansive but going forward I know Manchester United fans aren't going to stand playing that way.
"There's going to be games when they play that way and they'll lose so it's a stepping stone but it's not a template for United to go forward."
Hoddle is aware that Carrick is interim boss, right?
Knowing he had at least two games in charge, against Villarreal and Chelsea, all he had to do was avoid defeat and he achieved that.
It's not his job to manage the team long-term.