Following the recent dismissal of Ole Gunnar Solskjaer on Sunday, Manchester United are on the lookout for a new manager.
Solskjaer's three-year reign as Manchester United manager ended following an abysmal 4-1 away defeat to league strugglers Watford.
Even prior to Solskjaer's last game, things hadn't been going well though – having suffered five losses in their last seven matches, including two batterings against Liverpool and Man City, the Red Devils' form had seldom been so poor.
Reluctant to relieve Solskjaer of his duties, Watford's thrashing turned out to be the final nail in the Norwegian's coffin.
Although Michael Carrick is now set to lead the club on a temporary basis – all attention is focused on finding a suitable permanent boss.
Despite being heavily linked with the likes of Zinedine Zidane and Brendan Rodgers, according to a recent report from the Mirror, the Red Devils would like to secure PSG manager Mauricio Pochettino.
Read more: Man Utd have already spoken to Mauricio Pochettino's camp amid vacant managerial role
In fact, so keen are United on luring the highly-rated Argentine away from Paris that it has been suggested there is a 'willingness' to get a deal done.
It is believed that the fee to get Pochettino, who signed a new contract earlier this year, would cost United a whopping £10m – but that is a sum the club are 'prepared' to pay.
Stretty News' Verdict
There is no doubt that regardless of what happens on Tuesday evening against Villarreal in the Champions League – Manchester United need a new permanent manager.
Zidane is obviously not keen to take the job so talks with him appear to have taken a back seat.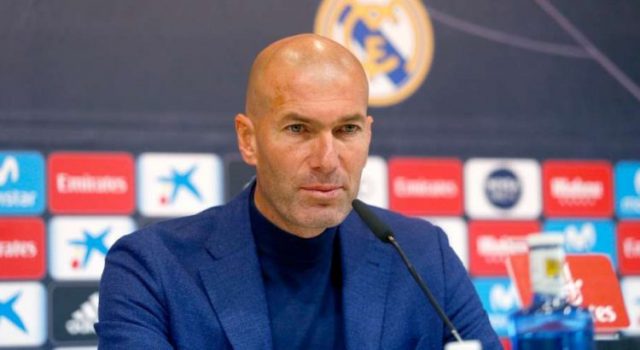 Realistically, given the other candidates linked, both Rodgers and Pochettino would be more than competent replacements and ones I am sure most fans would be happy with.
When it comes to Pochettino though, his failure, so far, to lift major silverware will likely be a sticking point, not just with some fans, but also with some of the club's decision-makers.
Rodgers, on the other hand, has league titles with Celtic and an FA Cup win with an inferior Leicester City side already on his CV – the Northern Irishman's credentials speak for themselves – therefore, it is going to be interesting to see just how serious the Red Devils are about landing Pochettino, potentially at the expense of Rodgers.