Harry Maguire has endured a troublesome start to the season but the latest international break with England has been a successful one for the 28-year-old.
Prior to the two-week break from domestic and European club football, Maguire faced strong criticism from former Manchester United captain Roy Keane, who held no punches in his assessment of the current United skipper.
Keane's weird obsession with Maguire dates back to 2020 and in the latest punch, he imitated Maguire, described him as a robot, and questioned his leadership skills.
Maguire answered his critics in the win over Albania last week and proceeded to cup his ears in his celebration, something Keane once again hit out at – an odd thing to be upset by.
Some would argue that Keane's underwhelming career with his own national side may have affected him and one of those people is Maguire's sister, Daisy, who brutally trolled Keane on Twitter when she liked the tweet below.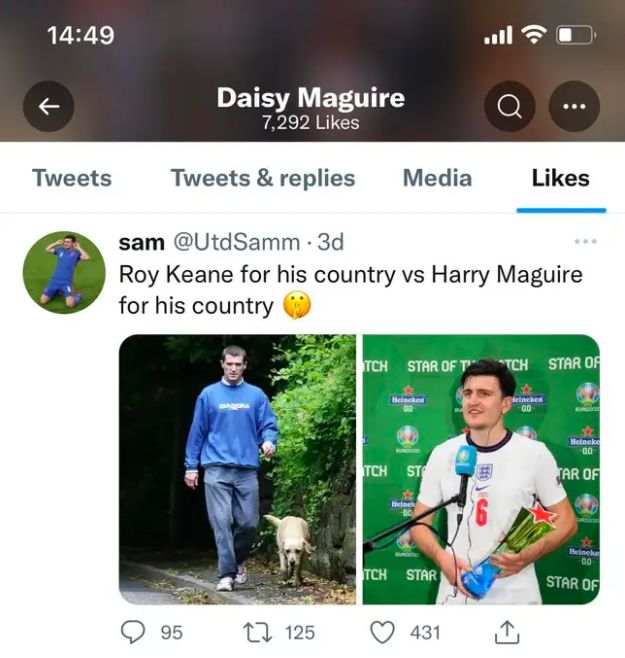 Read more: Man Utd defender insists he wanted to stay despite interest from Borussia Dortmund
Maguire certainly won't lose any sleep over Keane's desperate criticism – instead, he followed up that perfect performance against Albania by scoring again at San Marino on Tuesday evening.
The goal was his 7th for England, the most scored by a defender in the nation's history.