Manchester United fans worldwide closely follow every up and down with their beloved team. This season has been a rollercoaster ride for fans as their team hasn't lived up to expectations on the field. When things go wrong at Manchester United, unsurprisingly, fans start asking lots of questions. Manchester United's manager, Ole Gunnar Solskjaer, has faced tough questions about his team's recent performance.
One of those questions was how the team could cope with such a demanding schedule that demands so much in such a short time. It's true that injuries have been a common occurrence of late due to the fixture load and currently, at Manchester United, Raphael Varane and Anthony Martial have already been involved.
Why is Solskjaer Facing Pressure?
Following a string of high-profile losses, Solskjaer has come under pressure to right what is wrong with his team. The team had won only one of the previous five matches before their comeback win against Atalanta on Wednesday, October 20th. Adding insult to injury, they'd hosted four of those games at the Theatre of Dreams. All of the losses in such a short time frame led to questions about Solskjaer's coaching ability.
Sports commentators have openly questioned Solskjaer's future at the club, saying he needed to get some wins under his belt if he wanted to hold onto his job. Solskjaer won't have an easy time of it, as his team will face many difficult opponents throughout the season. If Manchester United doesn't turn its record around soon, firing him may be the club's only option.
A high-profile defeat against Leicester City didn't help matters and has only served to renew pressure on Solskjaer to explain his team's slump. Solskjaer responded to the increased scrutiny by saying, "There is pressure all the time. There is pressure on me, of course, but we've been through this before and come through it stronger as a team and as individuals."
Solskjaer went on to say that the team has improved over the years, and they want to continue to improve this season. The club's signing of big-name players heightened expectations, he said. As with other teams who've signed big names, Solskjaer says Manchester United will improve.
Solskjaer Comes to Cristiano Ronaldo's Defence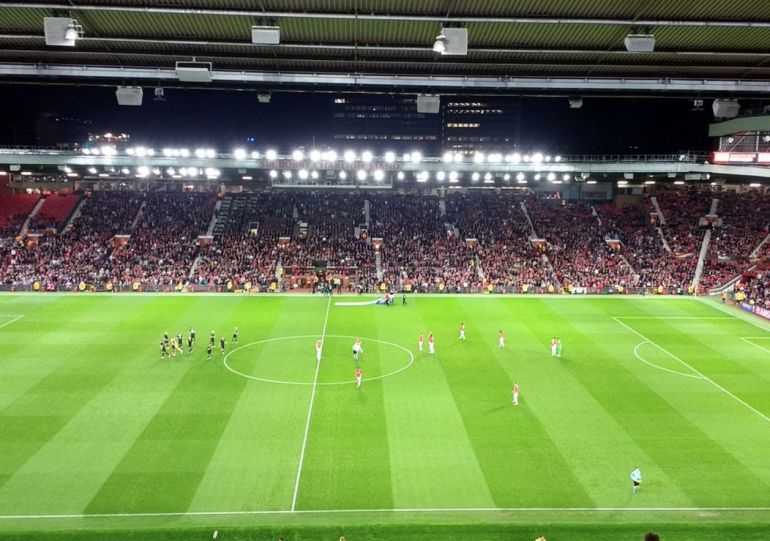 Solskjaer isn't the only one facing scrutiny. Following the team's string of losses, Cristiano Ronaldo also faced criticism and was chastised for not pressing enough from his centre-forward role. During a press conference following the loss, Solskjaer disagreed with the criticisms saying Ronaldo is "doing everything he can." Ronaldo returned to Old Trafford last summer after leaving Juventus.
Solskjaer emphasized everyone had a role on the team, saying, "We've got 11 players on the pitch with different roles and responsibilities… we put a team out there that we think is going to win that game. We didn't win against Leicester, so there's always going to be criticism. Cristiano is an absolute top player, and we know what he can do for us."
When asked about the camp's mood amid the losses, Solskjaer responded, "It is not a jovial, happy camp; they are focused and determined," and, "Conceding four goals is a big eye-opener for us." The club's grit and determination were on display in their victory over Atalanta.
Solskjaer's Opinion of His Coaching Staff
Solskjaer also defended his coaching staff, including assistant manager Mike Phelan and first-team coaches Michael Carrick and Kieran McKenna, after accusations that the team lacked cohesion. "The coaching staff we have are absolutely amazing; the attention to detail, the sessions they put on, the preparation that we have," he said. He added that he didn't think he could ask for a better coaching staff.
Is Solskjaer's Future at Manchester United in Jeopardy?
If Solskjaer can get Manchester United back on track with a few victories like we witnessed against Atalanta, it's unlikely the club will sack him anytime soon. However, if the team remains in its slump, Solskjaer could be out of a job sooner than he'd like.