Sky Germany's cruel attempt to troll Jadon Sancho was unnecessary.
Still a young player at 21, Sancho has struggled to get into the starting eleven under Ole Gunnar Solskjaer, and it is truly bizarre to think in hindsight that he chased the winger for over a year.
You would think, as someone who obviously rated Sancho highly, the manager would make greater use of him after splashing £73m to sign him from Borussia Dortmund (via talkSPORT).
Football pundits in Germany are using Sancho's struggles to make jokes at his expense.
They've branded Sancho as 007 – for his 0 goals and 0 assists in 7 games.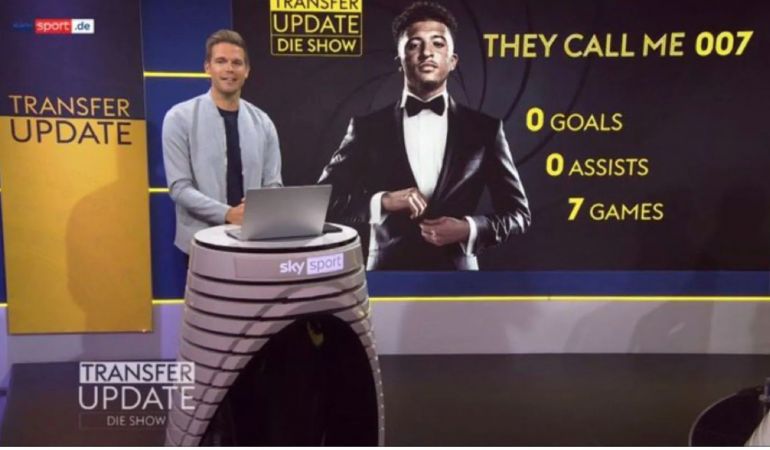 Not because the England international is sent on spying missions to find out everything about upcoming opponents.
That would at least take him away from the bench because it doesn't bode well that he is the second player that has cost the club millions only for Solskjaer not to give him many chances.
Sancho will hope to bounce back from this and make Sky Germany eat their words.
I hope he can do it in a United shirt.