It would be fair to say Atalanta's squad and staff had a disrupted sleep in Manchester last night as the fire alarm was sounding at the team hotel as they prepared for their Champions League meeting with Manchester United at Old Trafford.
The Serie A outfit travelled to England from Italy on Tuesday and stayed overnight in the city ahead of the game, but I have reason to believe they wished they had picked another hotel.
However, the wife of midfielder Ruslan Malinovsky took to Instagram to complain about the noise, also hinting that it may have been a few militant reds up to no good.
"I don't think it was an accident," Roksana Malinovska wrote on her Instagram.
"Throughout the night in the hotel the siren was turned on a full power five times. It happened just when the team arrived, and only at night!
"Do you think this is an accident? Er, no. Such a 'warm' welcome from the local population feels terrible in the heart. I hope that our fans will support the team in the home game, and maybe the same thing will happen suddenly in an Italian hotel."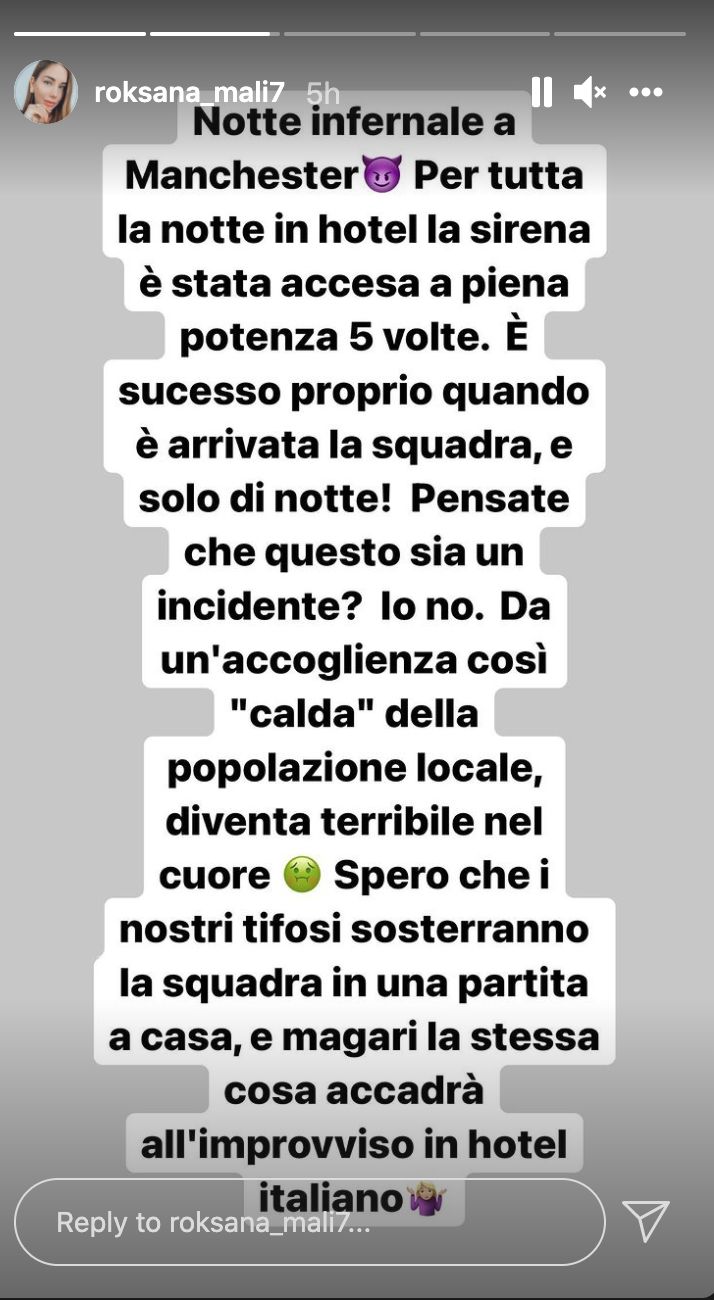 A wild accusation.
Maybe there was just a fault in the hotel that night – as well as questionable customer service. Another resident at the hotel took to Twitter with a complaint:
@RadissonHotels When you stay in the same hotel as the @ManUtd opposition the night before a big game of course you are rudely woken by 04:51, 05:00, 05:36 and 06:11 Fire Alarms! #ManUtd #Atalanta #UCL #isthisreally5star #furious

— Lorraine Duarte (@Mrs_Duarte) October 20, 2021
07:13 again!

— Lorraine Duarte (@Mrs_Duarte) October 20, 2021
Back to the football, shall we?