Manchester United have not been shy in bringing in some fresh faces recently. Following the surprise signings of Real Madrid's Raphael Varane and Borussia Dortmund's Jadon Sancho, earlier this summer, the Red Devils also re-signed club legend, Cristiano Ronaldo. However, despite reinforcing their backline, according to recent reports, the club's hierarchy are still targeting another centre-back.
That's according to a recent report from El Nacional, who claims United are big admirers of Sevilla defender Jules Kounde.
During his two years in Seville, Kounde, 22, has quickly grown to become one of Europe's most highly-rated defenders.
The summer transfer window saw Thomas Tuchel's Chelsea come agonisingly close to bringing the Frenchman to the Premier League, however, after failing to meet the Spaniard's £76m price tag, the 22-year-old was forced to remain in La Liga.
However, keen to move on and finally secure his long-awaited transfer to England's top-flight, it has been suggested the France international is pushing for a move.
Read more: Solskjaer could tinker with positions of Man United defensive duo to relieve injury crisis
Chelsea, Real Madrid and now the Red Devils are all both understood to be keen on the 22-year-old.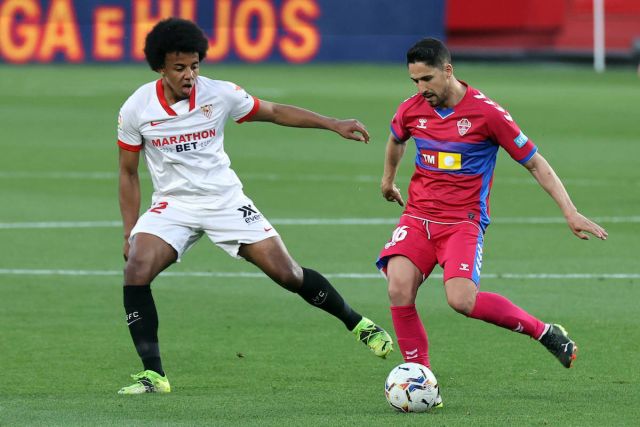 Jules Kounde (left) is being linked with Manchester United.
El Nacional claims that the Red Devils' hierarchy views Kounde as a real talent, one who could form a formidable partnership with Varane.
These latest reports are certainly surprising, especially considering how much football club captain Harry Maguire has played since he transferred from Leicester City two years ago.
When Maguire is not injured, he plays under Solskjaer, so the fact the club are reportedly looking for to essentially replace him at the heart of their defence is questionable, to say the least.
However, a recent report from The Athletic has suggested Solskjaer and his coaching team are considering the possibility of trying out a back five that includes three centre-backs.
Depending upon the outcome, should the club be happy with their tinkering, it goes without saying, three centre-backs of Maguire, Varane and Kounde could certainly prove effective.