Donny van de Beek may be a little worried about his lack of playing time so far this season but he appears to be relaxed now, enjoying the darts.
The Dutch midfielder had fans laughing as he discovered former team-mate Hakim Ziyech's lookalike at the World Cup of Darts.
The four-day tournament started on Thursday, with Gibraltar and Singapore playing a first-round match at Sparkassen-Arena, Germany.
However, when Justin Hewitt stood up to throw his darts, Van de Beek couldn't help himself because of his similar appearance to Ziyech, who currently plays for Chelsea.
The 24-year-old jumped to Instagram and tagged the Moroccan, saying: "also present."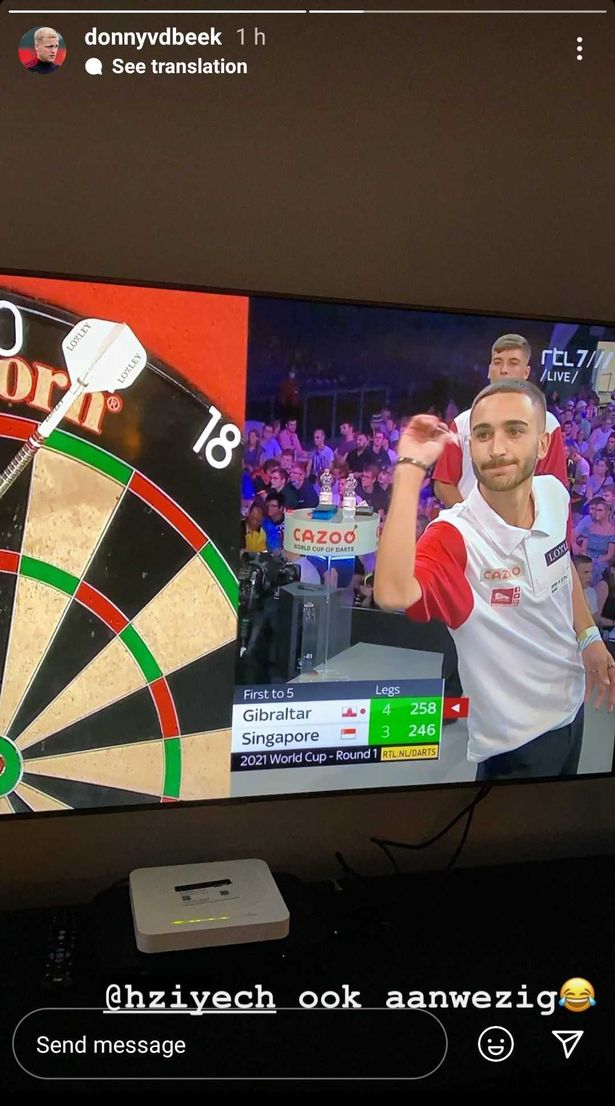 Van de Beek has a lot of work to do if he wants to do his laughing on the pitch.
Firstly, the former Ajax star needs to find a way into the United team, which could be made easier now after Cristiano Ronaldo's return. The manager may need to change the team's shape and that could allow for Van de Beek to get more opportunities.
We all want to see Van de Beek kick on and make more of his time at United rather than just sitting at home watching the darts.