Former Manchester United manager Sir Alex Ferguson, current manager Ole Gunnar Solskjaer, and executive vice-chairman Ed Woodward have been spotted dining in Manchester.
According to the Manchester Evening News, the trio was joined in the meeting by board members from the club as the lunch involved the club's management.
As per the report, onlookers at the site claim that out of the dining party, only Ed Woodward took the staff entrance, presumably to avoid a commotion. The outgoing vice-chairman's role has been under strenuous scrutiny since the failed European Super League launch this year.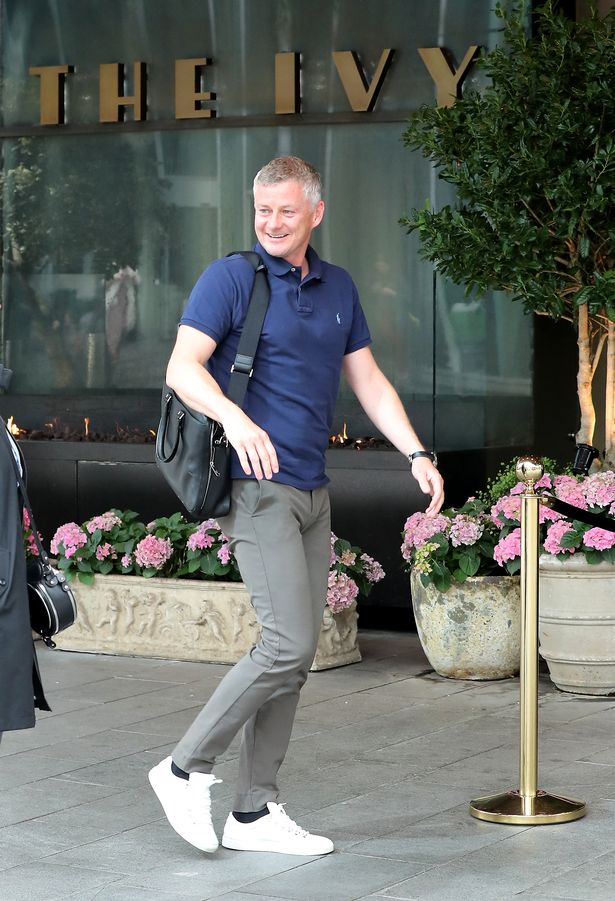 Ole Gunnar Solskjaer is spotted outside The Ivy in Spinningsfields. (Image: Eamonn and James Clarke)
Read more: Ronaldo says he will pressure Solskjaer to be named in the starting XI
Furthermore, technical director Darren Fletcher, former vice-chairman David Gill, and club director Mike Edelson were also present at the lunch. What discussions pertained remains unknown but for a handful of highly-placed club officials to meet can only make you wonder.
The United hierarchy seldom enjoys being among the headlines and as the first international break of the season ends, summer signing Cristiano Ronaldo will steal the limelight once again.
The 36-year-old could make his second debut for the club this weekend as Manchester United welcome Newcastle to Old Trafford on Saturday.