Following his impressive club debut, Manchester United's new defender Raphael Varane has lifted the lid on his first appearance for the Red Devils.
Varane, 28, joined United earlier this summer following a move from Real Madrid but had been forced to wait until Sunday's Premier League against Wolves to make his first showing.
After being named in Ole Gunnar Solskjaer's starting 11 for yesterday's game at Molineux, Varane grabbed his opportunity to impress with both hands.
Having put in an excellent performance, which also included an assist for Mason Greenwood's winning goal, Varane already looks set to become an instant fan-favourite.
Speaking recently to the club's official website, Varane, who assessed his debut performance, said: "A good feeling! I was very, very happy to be here and to help the team get this victory. The feeling is absolutely amazing.
"The Premier League is very intense. The game it's very fast and you know when you play this game, you are very concentrated and it's very intense. I came here for that feeling. […] The atmosphere is fantastic, and the game is very fast. You have a lot of action during the game. You have to be focused and very concentrated because it never stops. It's attack, attack, counter-attack and it's very fast."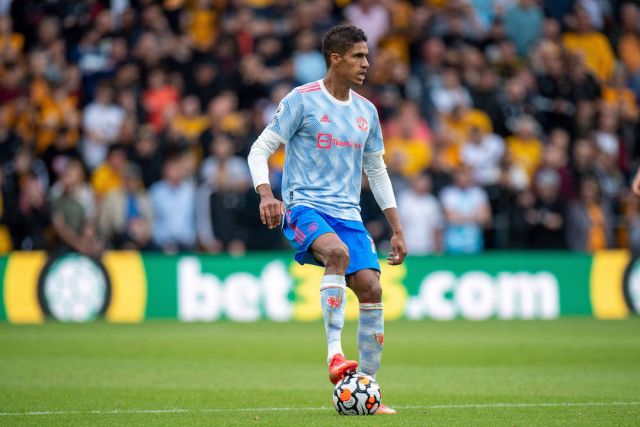 Varane is set to become club captain Harry Maguire's new long-term partner and when asked for his thoughts, has been quick to heap the praise on his new English teammate.
"Very good," the defender said. "He's a good player. We had good communication, that's very important, and the same spirit: to fight and to win the game."
Another player the 2018 World Cup winner is set to play alongside in the coming weeks is club legend Cristiano Ronaldo, who has recently been re-signed from Juventus.
Read more: David Moyes and Jesse Lingard meet to discuss potential late move
Reacting to the stunning news that the Portuguese superstar will return to Old Trafford 12 years after departing, Varane said: "I am very happy.
"He's a legend and all players can learn when you play with him.
"It's a great help for all players, for all young players, and of course he never stops scoring goals, so he will help the team."