Following the club's official unveiling of former Real Madrid centre-back Raphael Varane last weekend, compatriot and new teammate Anthony Martial has hailed his employer's decision to bring the 2018 World Cup winner to Old Trafford.
Varane, 28, is a proven winner and after making 360 senior first-team appearances for Real Madrid, went on to lift a whopping 18 major trophies, including four Champions Leagues.
However, now a valued member of Ole Gunnar Solskjaer's squad, Varane will be hoping to extend his trophy haul to England's top flight and Martial believes it won't take the 28-year-old long to settle into his new home.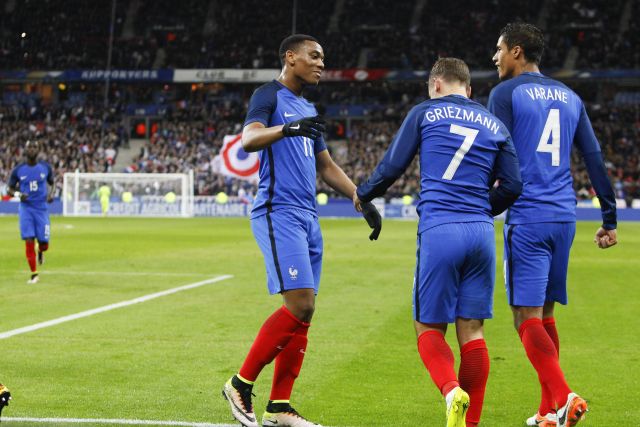 Speaking exclusively to the club's official media team, Martial, when asked for his thoughts on the Red Devils' summer business, which has also included bringing Jadon Sancho in from Borussia Dortmund, said: "These are two really great players.
"Varane, I know already, of course, and the skillset he has, I know he will bring a lot to our team, in addition to his long experience, so we are all really delighted with these two new players we have.
"Varane is a big-time player.
"I don't think he [Varane] will need too much time to adapt to his new environment, but I'm there for him for whatever little help or advice he may need.
"He has all his experience, – he's a player who has won a lot during the time of his career at Real Madrid and also in the French national team, so I am sure he will bring all his powers, as he really is a top player and I know things are going to go well for him here at United."
Read more: Paul Pogba impressed by Man United's direction under Ole Gunnar Solskjaer
Martial, 25, has recently returned from a prolonged period on the sidelines after picking up an injury at the end of last season.
Having returned to action when he was introduced against Leeds United last weekend, Martial will be hoping to be given many more chances to play alongside his new international teammate.