Manchester United thrashed Leeds 5-1 on the opening day of the Premier League season.
Attacking duo Paul Pogba and Mason Greenwood have been praised by BBC Sport pundit Garth Crooks following Saturday's big win over rivals Leeds.
The team managed to turn on the style in from of a pack Old Trafford crowd to make for a memorable day. Ole Gunnar Solskjaer's side were ruthless and kept charging at Leeds.
Bruno Fernandes scored his first ever Premier League hat-trick, Pogba recorded four assists, Greenwood got on the scoresheet again and there was a rare goal for Fred, too.
It was the perfect start to the season.
And BBC Sport pundit Crooks, writing his Team of the Week column, has compared Pogba and Greenwood to club greats Sir Bobby Charlton and Denis Law in the wake of the 5-1 win.
When it came to Pogba, he said: "He literally cuts Leeds to ribbons in a display of precision passing I've not seen at Old Trafford since the likes of Bobby Charlton.
"But therein lies the problem with Pogba.
Read more: Manchester United outcast eyes loan transfer to Flamengo
"You get all or nothing with him — unlike the great Charlton."
And, on Greewood, Crooks added: "I've seen Denis Law, Frank Stapleton, Mark Hughes and Andy Cole lead the line for Manchester United, but not at 19.
"I can't decide if the game has got easier or Greenwood's got better.
"What I do know is the teenage took his goal brilliantly."
Three United players made the BBC Team of the Week, with Bruno Fernandes also receiving praise from the BBC columnist.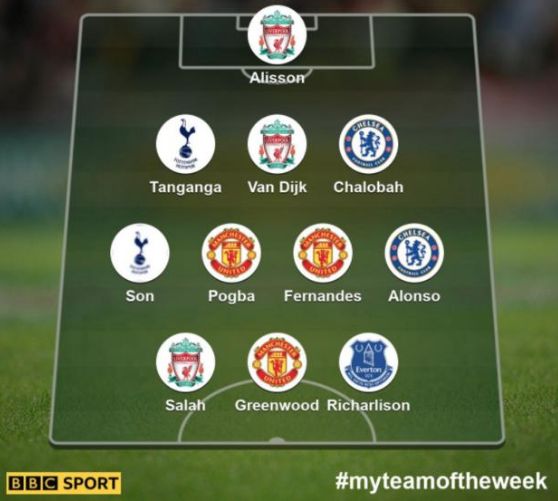 His hat-trick was the 10th scored on the opening weekend in Premier League history.