Rennes' sporting director Florian Maurice has hinted that star midfielder Eduardo Camavinga could leave the French club this summer.
Having been relentlessly linked with a summer switch to Paris-Saint Germain as well as Manchester United, it now appears that the teenager's club is looking to offload him before the transfer window shuts.
Camavinga, 18, has been with Rennes since he joined their youth academy all the way back in 2013.
Since then, the talented midfielder has grown to become one of Europe's hottest prospects.
After featuring in 83 senior domestic matches, in all competitions, Camavinga, who has directly contributed to seven goals also recently became the youngest French player to feature for his country in the last 100 years.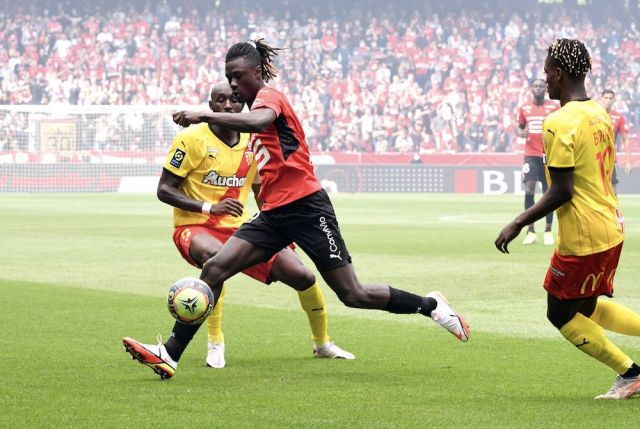 Despite the youngster's ceiling still being unknown, he is widely expected to join one of Europe's biggest clubs with the hopes of fulfilling his potential.
Read more: Ligue 1 star favours move to PSG over Manchester United – report
Addressing the speculation he could be set to join either Ole Gunnar Solskjaer's Red Devils or Mauricio Pochettino's Parisiens, Maurice, who spoke to France Bleu Armorqiue (as quoted by Fussball Transfers), said: "I know what he wants. We now have to find a solution that satisfies both parties.
"When a player's contract expires, we either renew it and find a solution, or we have to find a solution to an exit."