Manchester United's unreleased 2021/22 third kit has been spotted for sale in shops in Australia, according to reports. The new jersey, which is a darker shade of blue, is yet to be officially confirmed by the club.
Earlier this week, the club showcased the new away kit, which is yet another retro kit. The blue fit is inspired by the Manchester United team from the early '90s and has been received well by supporters on social media.
The third kit, fitted with yellow details, has been spotted in stores, signaling that official confirmation of the new strip is just around the corner.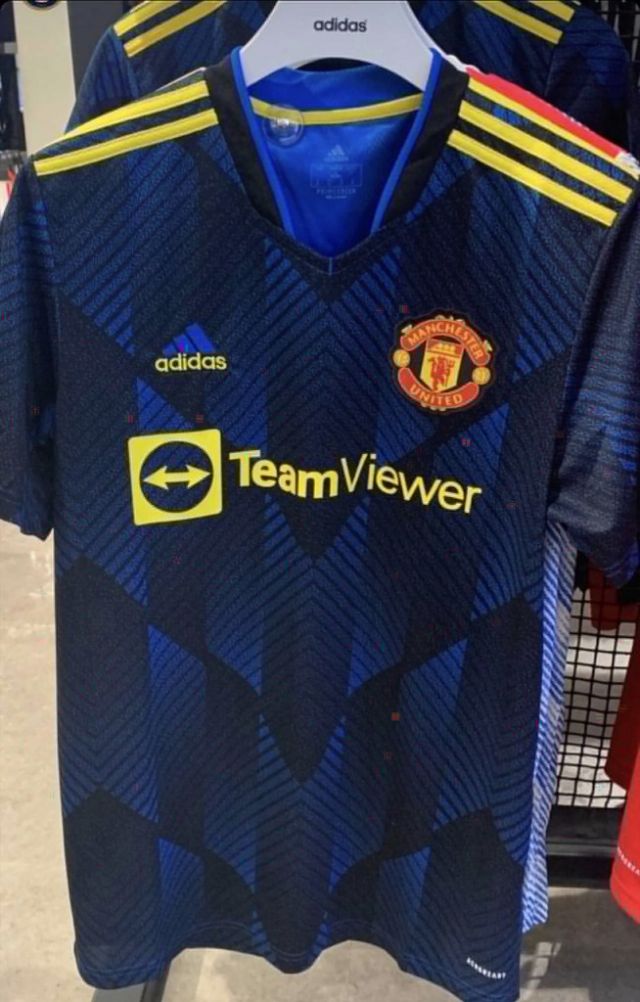 Read more: Championship clubs target promising Manchester United midfielder
The images were published by TheKitman.co.uk, who describes the kit as 'black with blue trim', rather than two different shades of a darker blue.
The 2021/22 season marks the first campaign with TeamViewer as the club's official shirt sponsor, having had American car manufacturer Chevrolet on the front of all kits since 2014.