Donny van de Beek featured 19 times for Manchester United in the Premier League last season. On the surface, it looks like a reasonable amount for a first season in England.
But the former Ajax star started just four of those 19 games and was often used as a very late substitute, with over a handful of appearances coming after games had passed the 85-minute mark.
Questions were asked over Van de Beek's physical state and whether he could withstand the demands of the Premier League but the 24-year-old has returned to pre-season ahead of the 2021/22 season in incredible shape.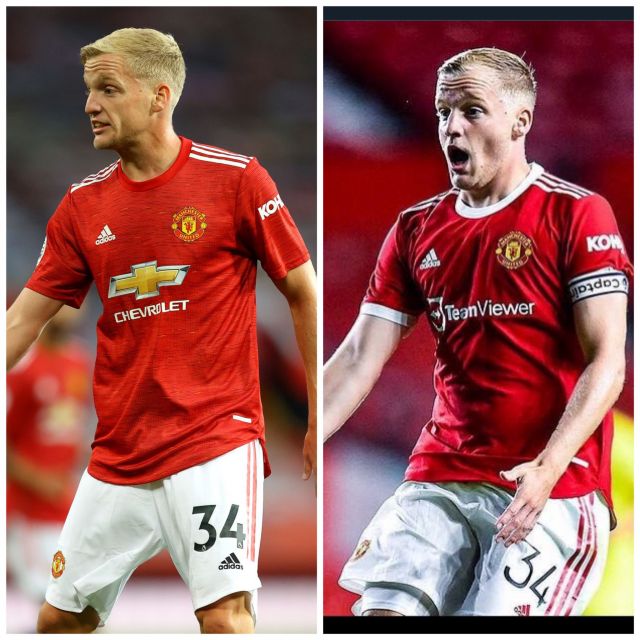 The Dutchman, who missed this summer's European Championship with a groin injury, made his season bow against Brentford yesterday and looked to have gained muscle during the off-season.
In a side-by-side comparison, with Van de Beek pictured on his debut in September last year on the left, his incredible physical transformation is telling.
Read more: Ole Gunnar Solskjaer admits 23-year-old star could leave this summer