A new mural of Manchester United and England star Marcus Rashford has been unveiled on the side of a school in Wigan. The 23-year-old had a similar mural of himself defaced last week in the aftermath of the Euro 2020 final loss to Italy.
Rashford has been depicted on the side of Hindley Junior and Infant, a primary school in Wigan, with an inspirational quote hailing the forward's off-pitch work: "We are not kind to be noticed. We are kind because it's the right thing to do."
The new mural is the latest showing of support for Marcus Rashford after he and two other England stars were racially abused following England's exit from Euro 2020.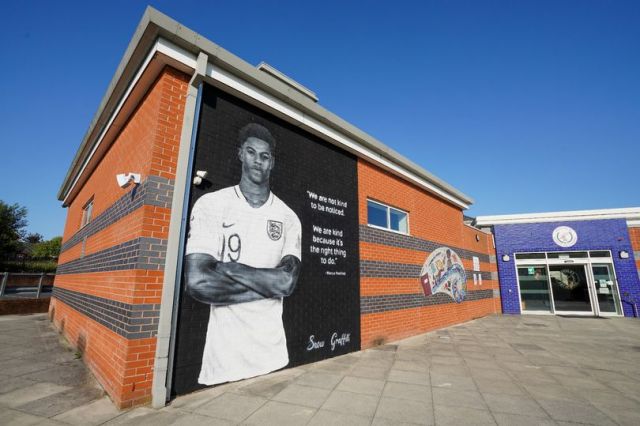 According to the Manchester Evening News, painter Scott Wilcock was approached by the school a month ago but plans to paint the mural was brought forward in response to the vile abuse sent to Rashford.
Furthermore, Rashford also recently challenged a well-known magazine in anticipation of an unpublished story. The publication was set to scrutinize Rashford's commercial deals but the winger made sure to defend himself on social media in yet another agenda-driven attack on the inspirational young man.
Read more: