According to an image that is currently doing the rounds, Manchester United's 2021-22 away kit is already on sale in the United States of America.
The image, which has been recirculated by MEN, depicts a blue and white style kit, synonymous with the club's old 1991 retro away kit.
The club recently unveiled their latest home kit, which not only gives a modern take on an old-style, it also showcases the side's new sponsor 'Team Viewer'.
Check out the suspected away kit in the image below and let us know what you think of the kit in the comments.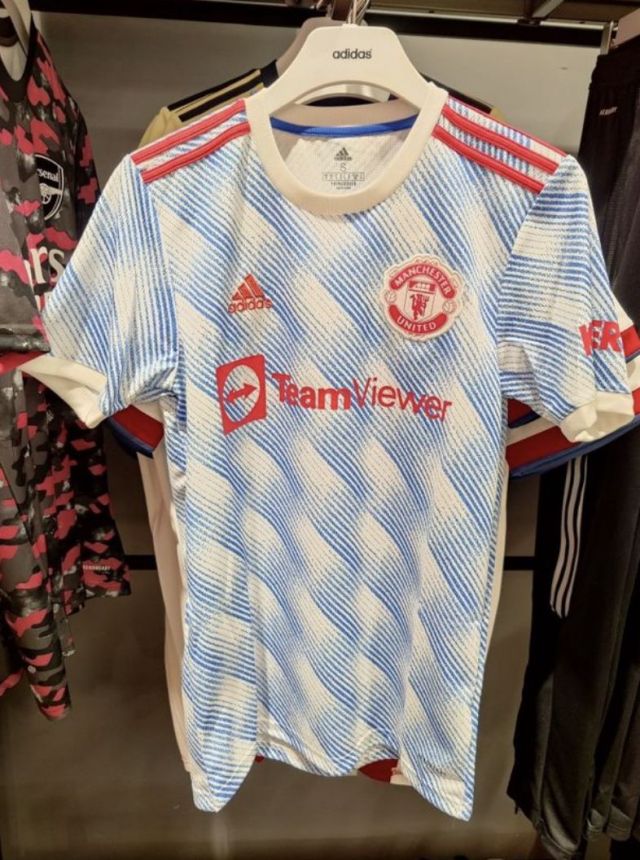 Read more: Agent of Atletico Madrid star contacts Man United after talks with Barcelona stall